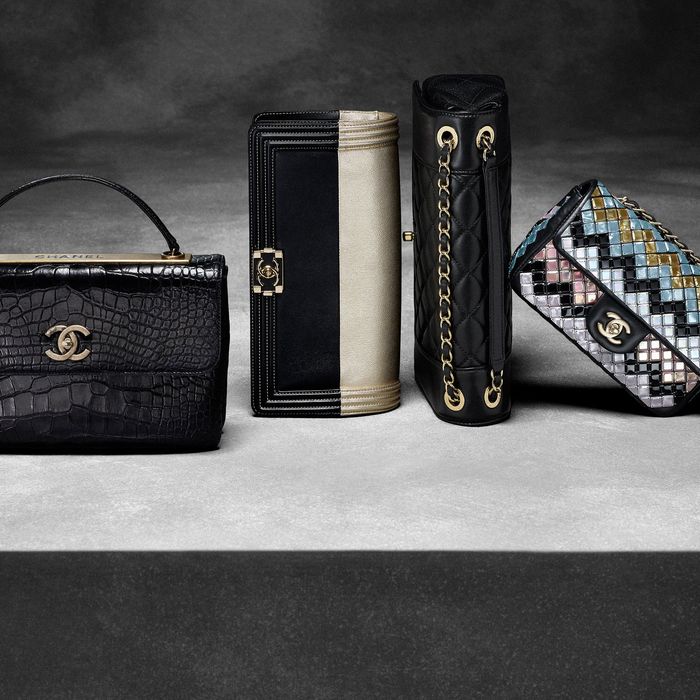 Photo: Courtesy of Chanel
Sources tell the Cut that Chanel's new policy is a bit more complicated than originally reported. What we do know is that Chanel will continue to do minor repairs on any bag — no matter how old or if you have a receipt. However, they will not be refurbishing or refinishing bags that are more than five years old. That means anything that entails complete overhaul, including hardware changes, stitching, and reapplying pigment to the exterior of the bag, will no longer be done. It should also be noted that many luxury brands do turn away customers who have repaired bags at other refurbishers. This is due to the fact that the brand doesn't know what chemicals have been used that could potentially have ruined the handbag.
Click here to read the official statement from a company spokesperson.