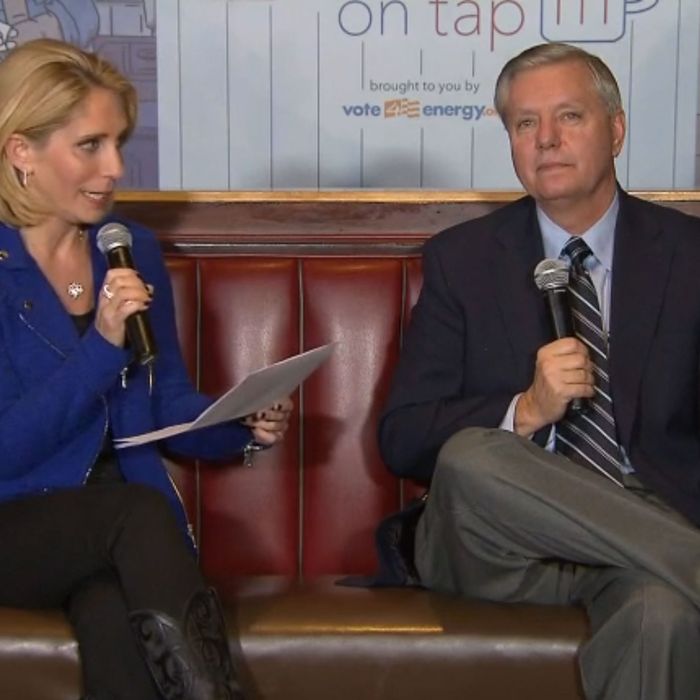 At CNN's Politics on Tap on Tuesday, chief political correspondent Dana Bash sat down with Senator Lindsey Graham to discuss the important issues in the lead-up to Wednesday night's much-anticipated Republican debate. No, Bash didn't ask Graham about climate change or the fact that he is apparently still running for president (who knew?!), but about which female politicians he'd like to date, marry, or "make vanish."
We'll ignore the egregious oversight that the game is actually Fuck, Marry, Kill and get right down to brass tacks: Why are political candidates encouraged to play this game at all? Especially male candidates regarding female politicians? Graham, after some stuttering, remarked that he'd date Sarah Palin ("we'll go hunting on our first date") and marry Carly Fiorina ("'cause she's rich"), but he'd have to stop at Hillary. He couldn't vanish her, of course. He'd just make her his drinking buddy.
This was a bad idea. No more of this, please.