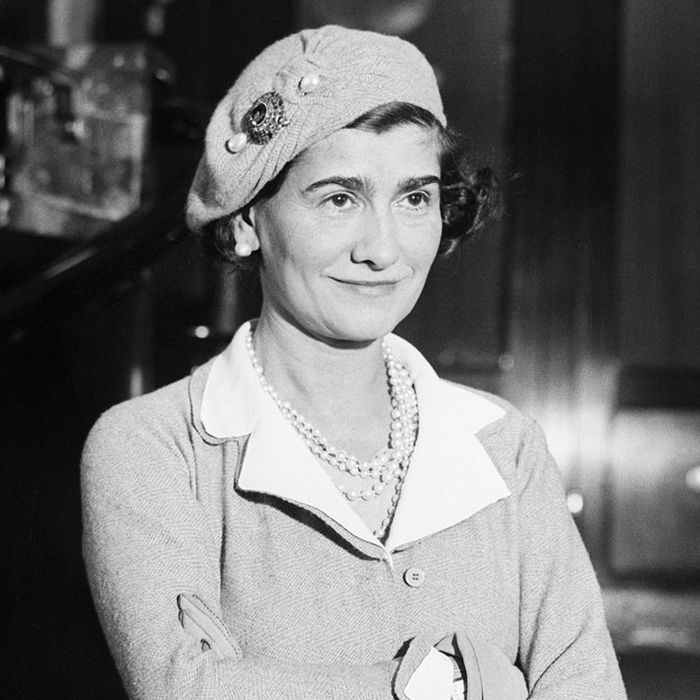 Coco Chanel and Karl Lagerfeld.
It's no secret that Karl Lagerfeld is a man who has mastered the art of acerbic criticisms (like when he once called Adele "a little too fat"), but at a new exhibition in London, for once the Chanel titan is on the receiving end. Saatchi Gallery's "Mademoiselle Privé" exhibit is a sweeping display of the story of Chanel, from the brand's beginnings — represented in a reconstruction of a staircase that ascended up to Coco Chanel's salon — to Karl Lagerfeld's development of Chanel's classic symbols.
A film at the exhibit is taking the lion's share of interest, however. In it, Coco Chanel (as played by Geraldine Chaplin) rises from the dead to chastise Lagerfeld about his contributions to the fashion house. Elle U.K. reports that Chanel take a few swipes at Lagerfeld, saying, "You manipulated my designs. What are you doing with my brand? When you were handed my house in 1983, I turned in my grave!" But Lagerfeld is no shrinking violet, coming back with, "You did two collections a year, I'm doing eight … so we cannot compare." It seems Lagerfeld can dish it out as well as take it: The film was written and directed by him.