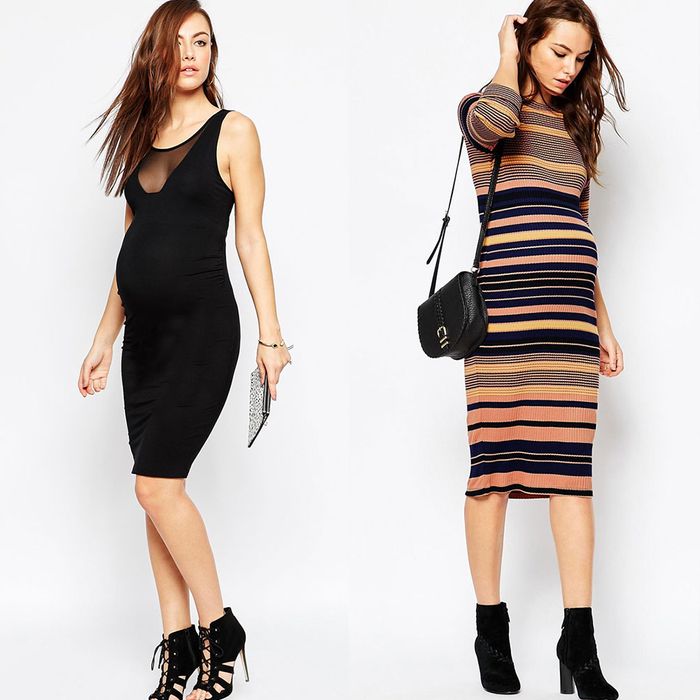 ASOS maternity line, available through the program.
Photo: Asos
As women push back on the antiquated notion that we must work until the ninth month of pregnancy and then get little-to-no maternity leave with our newborns, one company has an idea about how to sweeten the deal when a small amount of paid leave is not an exciting option. As an incentive to mothers, Domo, a business-management platform provider based out of Utah, has offered $2,000 in gift certificates to its employees to purchase maternity clothes during their pregnancies. Now women can finally look presentable while working and housing a human in their uterus.
Because Domo is only five years old, its founders say that it can't yet provide benefits comparable to big companies who are making the decision to begin offering unlimited family leave. Instead, employees at the company will receive certificates from Nordstrom, A Pea in the Pod, and ASOS up to the cost of $2,000, so there is no excuse for wearing ratty leggings during your special time. Get that baby bump ready for a nine-to-five!