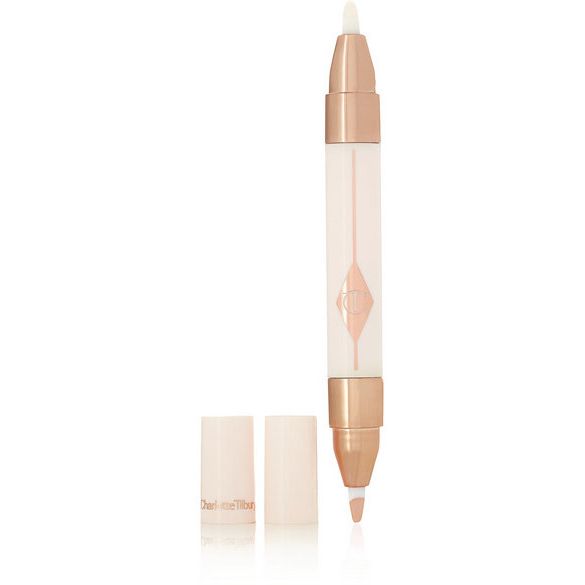 Celebrities! They are just like us, sort of: Even the most famous woman in the world wishes she could sleep in her makeup, and everyone needs a little help with covering up their under-eye circles. Celebrity makeup artist Charlotte Tilbury, who inspires awe in Kim Kardashian, knows that other than hiring an assistant to administer hourly under-eye massages, there are only two ways to deal with dark circles: Use the best under-eye cream you can find, and then conceal, conceal, conceal. These Mini Miracle Eye Wands from her line allow you to do both in one go.
One side of the pen is a light under-eye cream, which absorbs into the skin, and the other side is a concealer that feels like liquid cashmere. Unlike some other concealers, Tilbury's range come in five colors, each of which has a brown or yellow tone so that they effortlessly blend into the skin but still reflect light.
For a truly celebrity-style cover-up, I also recommend patting in a brightener like Bobbi Brown's Tinted Eye Brightener before the concealer, just like YouTube makeup sensation Wayne Goss recommends here.
Charlotte Tilbury Mini Miracle Eye Wand, $45 at Net-a-Porter.