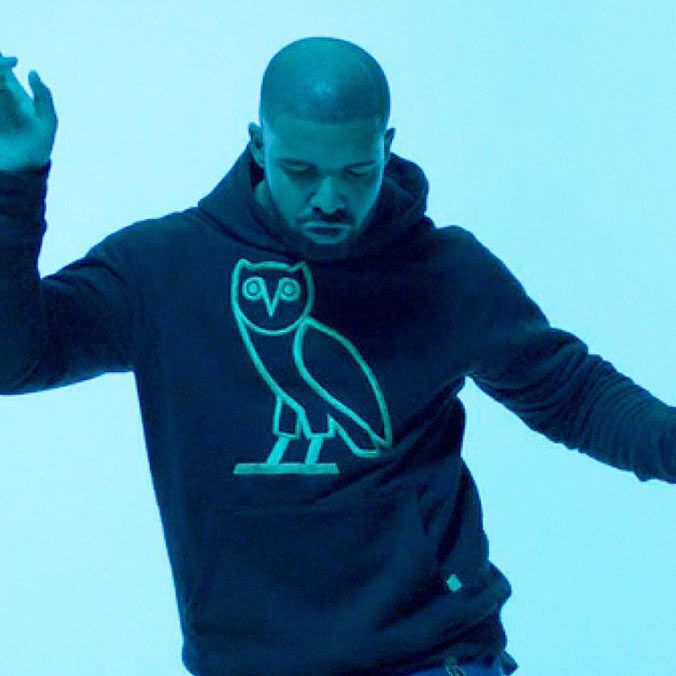 When Drake's video for "Hotline Bling" dropped only three short days ago, we felt a shift in the tectonic plates beneath our cultural dance floor. Is that our Aubrey … dancing … like that? Was he trolling his fans with these corny dance moves? Did Drake really know what he was doing? And then came the memes — oh Lord, the memes.
Director X, the man behind the camera on "Hotline Bling," as well as "Worst Behavior" and "Started From the Bottom," does not appreciate the ribbing Drake is getting for his awkward gyrating and sashaying. X claims that he gave Drake no direction in filming the video and that "he's a good dancer, man."
"No, it's not Chris Brown or Michael Jackson," he told Entertainment Weekly, but "People need to dance again. I'm always good to promote dancing. Men have stopped dancing. I go to night clubs and I see girls dancing and men not dancing. It's a horrible thing. I dance. I still have fun." He continued, "Men. Real men. Real men dance. You know that I'm saying? And if you don't think so, go tell those boys in Compton that are dancing in the Kendrick Lamar video [for "King Kunta"] that they're not men."
Drake: a real man, at last. See you out on the dance floor.