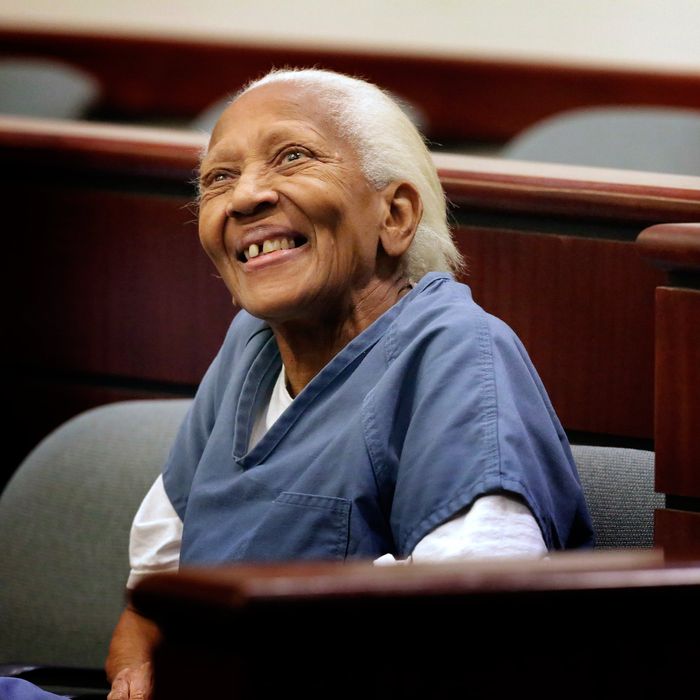 Doris Payne.
Photo: Irfan Khan/Los Angeles Times/Getty Images
Doris Payne, she of the five-five stature and unapologetic personality, has used over 20 different aliases in pulling off jewelry heists over the span of a six-decade international career in crime. In 2013, a documentary was released about the old-lady criminal where Payne said, "There's never been a day that I went to steal that I did not get what I went to do." At one point, Halle Berry was slated to play her in a biopic. Now, in her 85th year of life, Payne is still standing by that maxim, a fact that led to her arrest last Thursday in Atlanta for allegedly attempting to rob a Christian Dior store.
Sergeant Warren Pickard of the Atlanta Police Department told WSB-TV, "I think these officers just thought it was a run-of-the-mill shoplifting. They took the woman into custody and a short time thereafter they get notice that another jurisdiction had a warrant for her and she was an international thief." Payne had allegedly tried to slip a pair of $690 earrings into her pocket and she was caught after loss-prevention supervisors witnessed the incident over security cameras.
"She put them in her pocket and politely walked out of the store," Pickard said. She was later booked and released on $2,500 bond on Tuesday. The octogenarian criminal has avoided jail time late in life because of her lawyer's request that judges take it easy on her in her old age. Until next time, Payne.