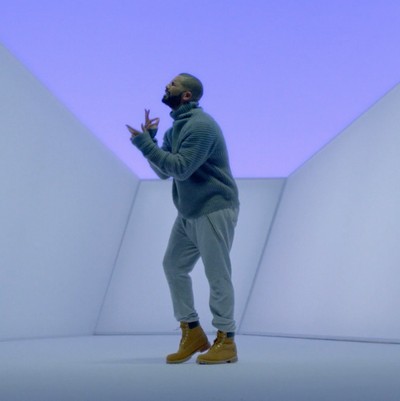 Drake knows when that Hotline Bling, he better put on this sweater.
Drake has a long history of wearing and loving sweaters. It's safe to say he may love sweaters more than he loves thick women and ruining sports records.
He's worn varsity sweaters, Comme des Garçons cardigans, and Missoni dinner sweaters. In 2011, he estimated he owned about 400 sweaters. Well, he should burn them all — except this gray cashmere funnel-neck ribbed Acne Studios sweater that he wears in the "Hotline Bling" video, which dropped last night, much to the delight of our eyes and groins.

Maybe it's how he paired it with insouciant, slouchy sweatpants and classic Timbs. Maybe it's because he wears it while showing off a new mastery of precise and consistent pelvic thrusts timed to the samba beat, but Drake has never worn a sweater better. And, frankly, I don't think he ever will.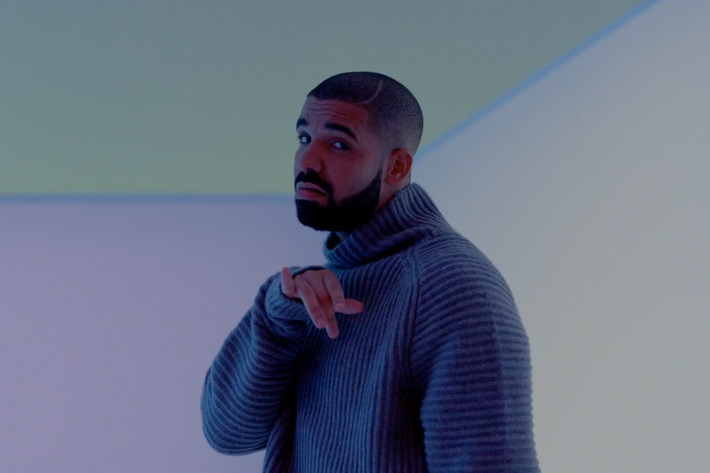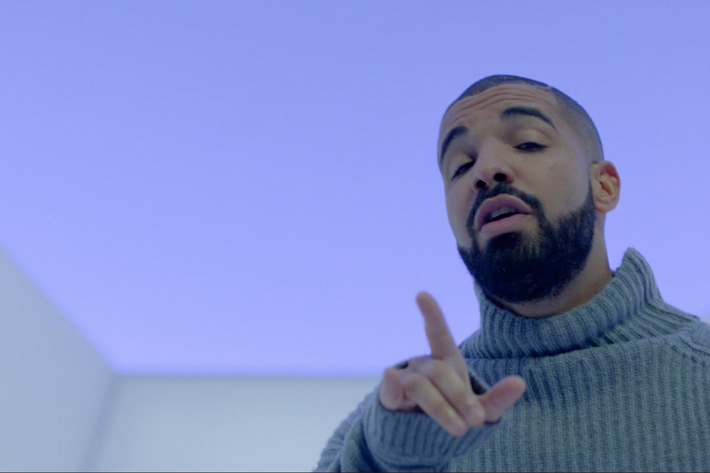 This sweater does everything it needs to do: It projects fuzziness, cuddliness, comfort, and warmth. It is droopy and baggy enough that you want to crawl inside it with him, yet clingy enough that you can admire his recent increase in swoll. It's the sweater of your winter cuff ideal. You could photograph Drake and his sweater in any number of seasonal Instagrams — from foliage drink-and-walks to bonfires to Thanksgiving dinner with the fam. This is why the summer turns to fall: so Drake may wear this sweater.