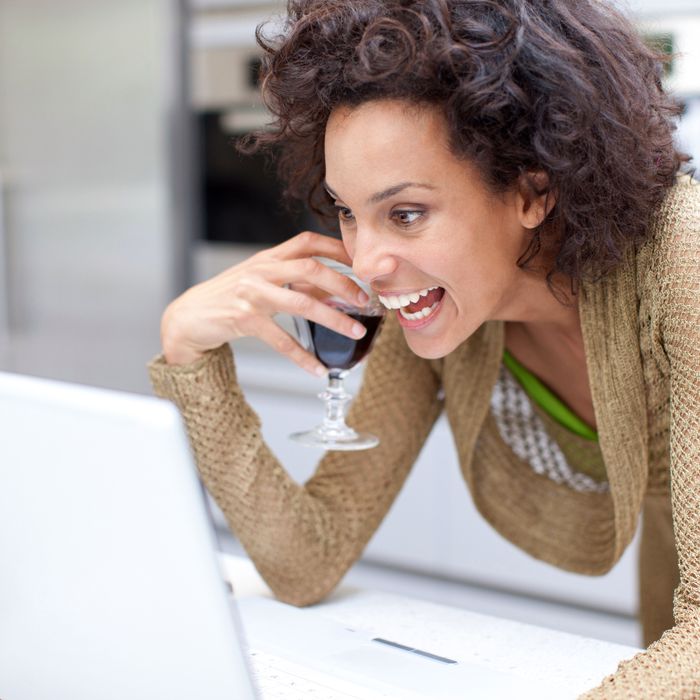 The thrill of the hunt.
Photo: Paul Bradbury/Corbis
A black-metal Bernie Sanders T-shirt. Tupac-themed "Thug Life" sweatpants. A cozy Pikachu hoodie for business-casual days. Do these sound like solid purchases? They might if you're somewhat to very intoxicated right now. DrunkMall creator Tyler Mahan Coe has created the drunk answer to SkyMall, and aggregated some of these questionable buys into a sleek interface that you can bookmark for all your substance-infused shopping needs.
How did Coe come up with the idea? "It was a pure 'Eureka!' moment out of nowhere, honestly," he told the Cut. "As soon as I realized it didn't already exist, I knew I had to create it and people instantly loved it." Thus far it's garnered praise from both Johnny Knoxville and the real SkyMall, which posted it to its Facebook page. Says Coe, "I feel like drunkMall exists in some middle ground between those two worlds, and having that approval feels great."

The site's credo? "Take 2 aspirin and check your credit card statement in the morning." Now, if you'll excuse me, the 26-pound gummy snake I ordered just arrived.