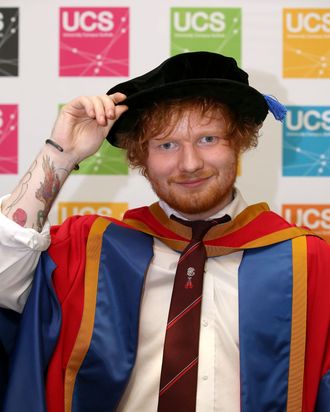 Ye Olde Edd.
Photo: Chris Radburn/AP
Ed Sheeran, an elfin man from medieval times best known for his skilled lute-playing, time-traveled from the year 1450 to accept his honorary degree from the University of Campus Suffolk for his outstanding contribution to music.
Congratulations to Ye Olde Edd, who we hope will celebrate with a barrel of mead and a roasted turkey leg.