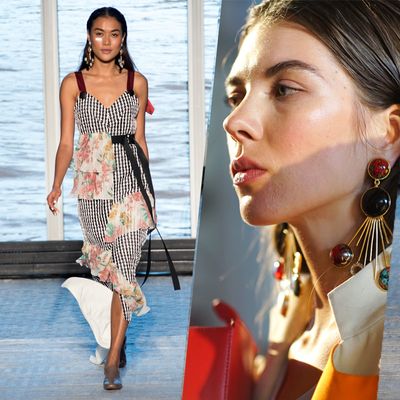 Photo: factory PR, BFAnyc
One of the things editors love to complain about during fashion month is the sheer number of designers showing. But I always look forward to discovering new designers. People ask all the time what editors look for at fashion shows, and my feelings about the Harbison show answer that question perfectly: something that makes you excited about the future of fashion; talent without major financial backing.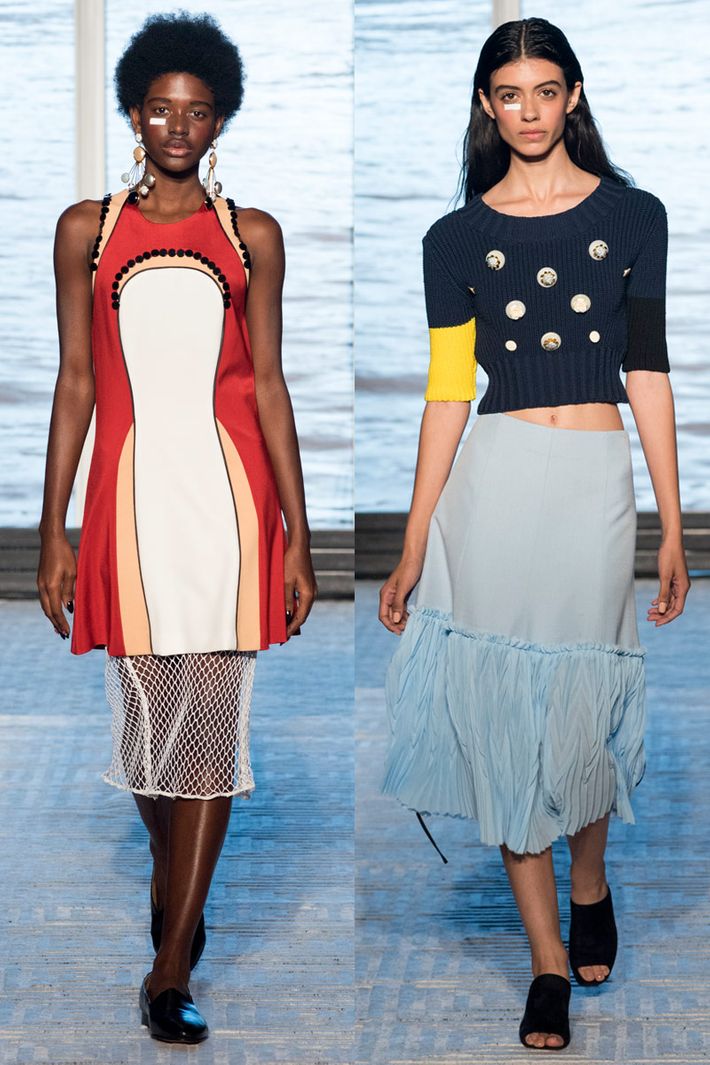 Charles Harbison cut his teeth in fashion at Michael Kors. He then went on to work at Luca Luca before helping to launch Billy Reid's womenswear collection. He was proud of his work but not content with the state of his life. "I turned 30, became a vegan, bought a bike, started traveling like crazy and just tried to center my life. I knew there was a greater risk ahead for me," Harbison told the Cut. So he decided to find a new job, making a sample book to showcase his work. Those pieces wound up in Vogue's September 2013 issue — even though all he had were a few images, a handful of pieces made, and not a single retailer in sight.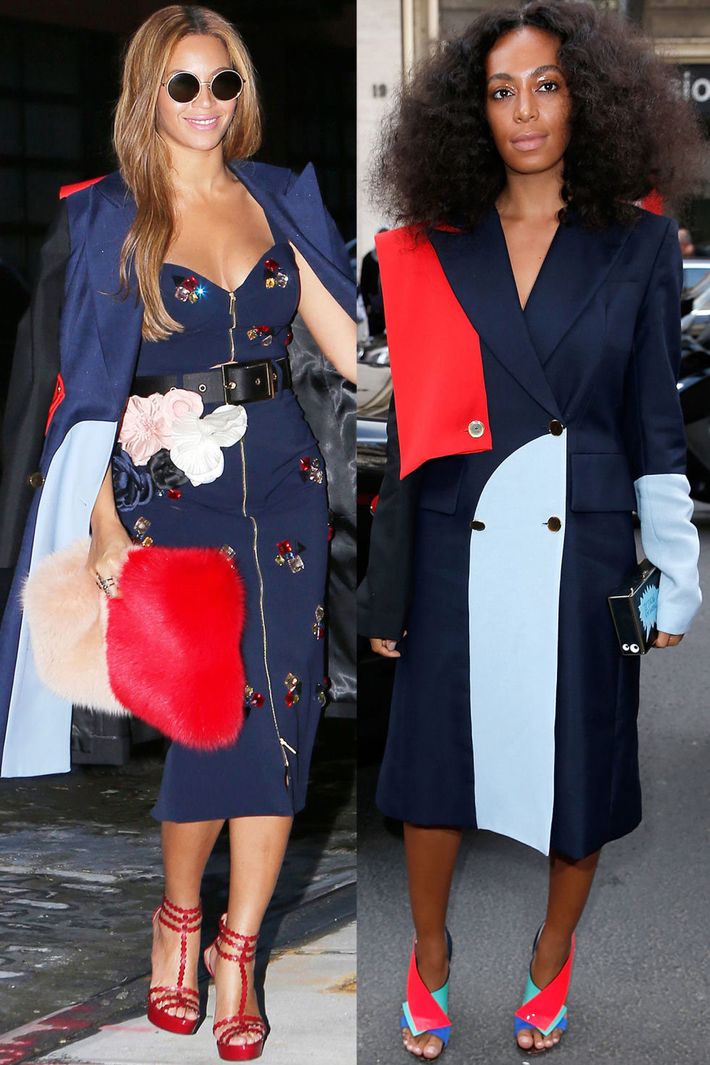 Last November he spoke on an entrepreneurship panel hosted by Michelle Obama (alongside Reed Krakoff, Zac Posen, and Narciso Rodriguez). He's also dressed a pair of sisters you may have heard of, Solange and Beyoncé Knowles.

In a post–Project Runway era, people aren't fully aware of how hard it is to create a collection that takes hundreds of thousands of dollars — you need much more than Instagram followers and a space. He is one of the few designers who readily admits that it has been a constant challenge to marry his specific point of view with what's going on editorially and commercially. "I am trying to make [a product with as much integrity] that I can. It's entry-level designer price point, made here in New York, Italian fabrics. I've just been relentless about this pursuit to find the tools that I need and the financial resources to build a real business," he explains.
Harbison's spring 2016 collection was fresh and offbeat at the same time. He's known for his love of color and the way he plays with shapes and proportions, but this season brought in themes of androgyny and modern luxury in a way he hadn't explored before. Each look displayed a balance of contradictions, with lace-up details, ruffles, and embellished knitwear all mixed in together. "I love gender play," he says, "and in every piece I want to allow some nuance in how women aesthetically represent themselves to the world."
Harbison is currently sold at In Support Of in NYC, Ikram in Chicago, Per Lei Couture in Qatar, and Amazon.