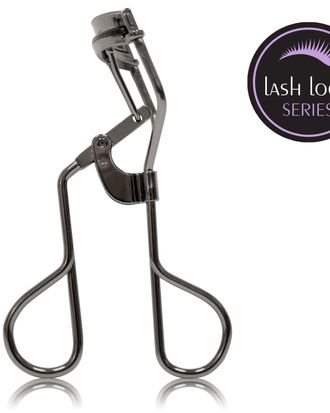 The eyelash curler is the coffee (or the matcha) of my beauty routine. I rely on it to keep my otherwise downward-facing lashes looking as perky, awake, and chipper as Kelly Ripa herself. This new version from Tweezerman is the equivalent of a double espresso, giving you perfectly curled lashes that last from morning till night.
What makes this lash curler special is that it opens its metal curling jaws like a velociraptor — they stretch much wider than those of a typical eyelash curler. This means it works on everyone, regardless of eye shape. For those with wide- or deep-set eyes like mine, it's a particular savior because it can press against the base of my lashes from the inner to outer corner, even nabbing those baby lashes at the very edge. True, the grip could be a tad more gentle (it feels more like a bear hug than a gentle embrace), but it earns points for being a truly one-size-fits-all beauty tool.
Tweezerman Pro Master Lash Curler, $22 at Sephora.