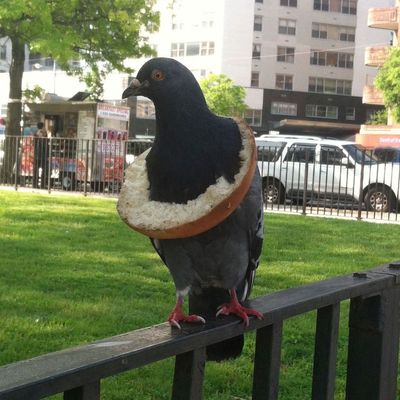 Photo: Connie Rubirosa/Imgur
To convincingly dress like a New Yorker, many experts recommend all-black getups or year-round leather jackets. But pulling off that edgy New York look is actually much simpler than that. Turns out all you need is a bagel.
A bagel is an elegant addition to any outfit, one that screams sophistication and "I have so much self-control I saved some of this bagel for later." Look at how this gorgeous creature models its scarb (carbs + scarf = scarb). Truly inspirational.