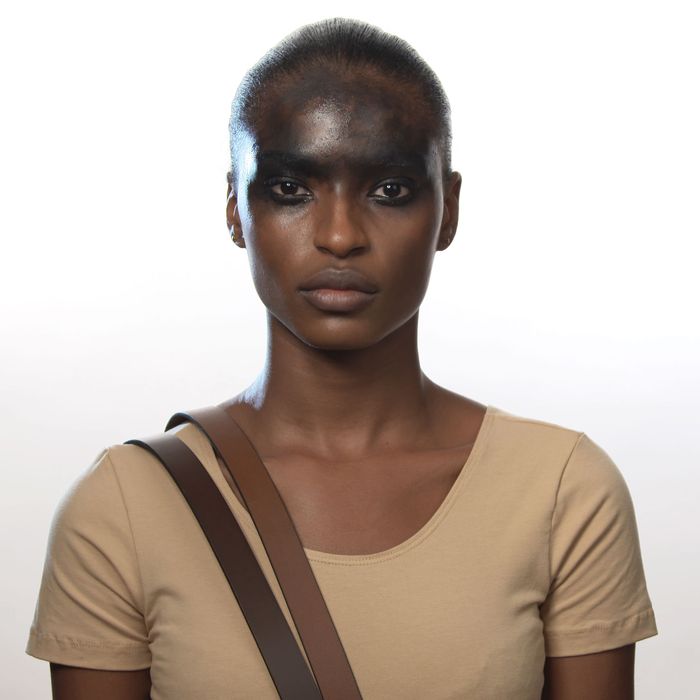 With two days left until Halloween, the pickings are slim at party stores and you're edging dangerously close to lame-costume territory. So far we've walked through badass boss-lady Halloween costumes from the present and the past, and now it's time for one from the future. Read along as M.A.C Cosmetics' senior artist Michelle Clark demonstrates how to become Mad Max's Furiosa — the easiest and most popular costume of the season.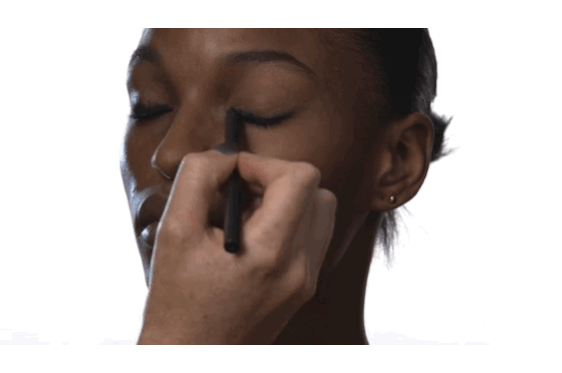 Step 1: After you've slicked your hair back in a low bun with Bumble and Bumble's Semisumo to vaguely fake a buzz cut, trace eyes with a kohl black liner, like M.A.C's Feline. You want this to look sloppy, so feel free to use your less dominant hand to make the line more scraggly.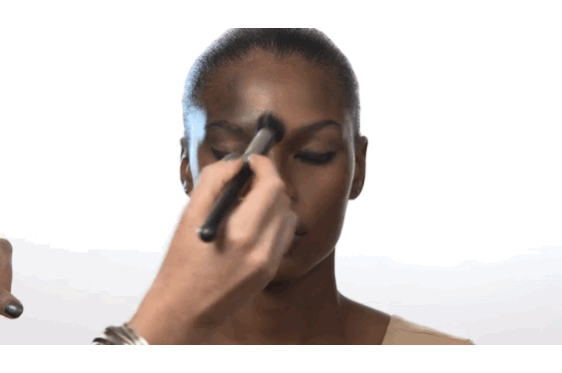 Step 2: Using a stippling brush, pat M.A.C's Black Black pigment or black shadow in Carbon all over the forehead, brows, eyelids, and the upper bridge of the nose. Use a little or use a lot, as long as you look sufficiently gritty.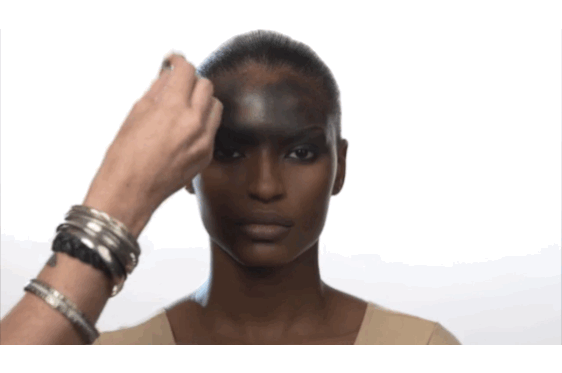 Step 3: Now let's make this look even more realistic. Take a clean sponge and pat a few areas around your forehead. This will remove a tiny amount of pigment or shadow and make the look even more believable.
Step 4: Smudge just a tiny amount of the same pigment or shadow on your cheeks. Now you look like a post-apocalyptic feminist hero.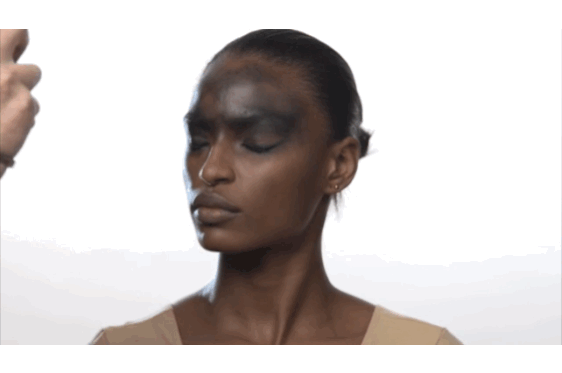 Step 5: Lastly, don't forget to sweat. For Furiosa's badass boss-lady gleam, spritz M.A.C's Prep + Prime Fix+ all over your face. You can also try the brand's Mixing Medium Shine or simply Vaseline for the same effect.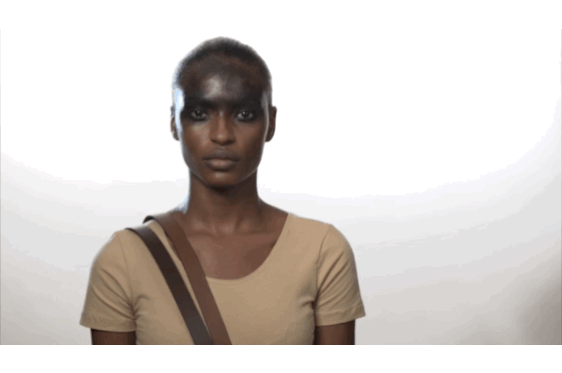 The final look.
Hair: Tamas Silva for Bumble and Bumble; makeup: Michelle Clark for M.A.C Cosmetics; top and belts: American Apparel.