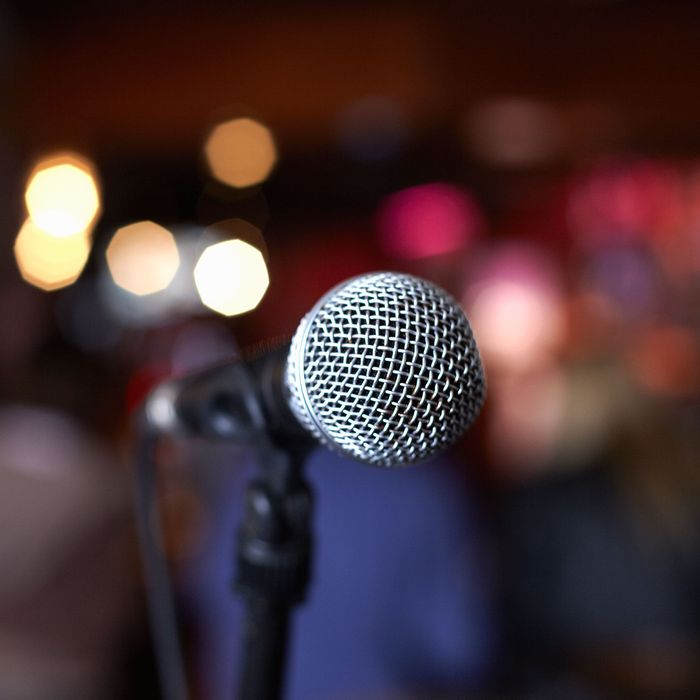 Congrats, Emi.
Photo: Gary John Norman/Getty Images
Emtithal "Emi" Mahmoud is a Yale senior. She is originally from Darfur, Sudan, and came to the United States in 1998, escaping the genocide with her family. And now, though she says she could hardly believe it at first, Mahmoud is the Individual World Poetry Slam champion for her phenomenal and heartbreaking poem "Mama," a poem she wrote only hours before taking the stage for the final in early October.
YaleNews has an interview with Mahmoud where the young poet talks about her childhood in Darfur and her path to slam poetry, a skill she found out she had by joining ¡Oyé!, a spoken-word group affiliated with the Latino Cultural Center at Yale, a group that allowed her to join as a freshman without auditioning. She then advanced to the Yale Slam Team, honing her skills every year, until getting a spot on the International World Poetry Slam team. Her biggest setback came earlier this year when her grandmother, who was still living in Sudan, was diagnosed with lung cancer. She died when Mahmoud was on the way to the international competition, and at first the student wasn't sure if she should still compete. But her grandmother's words were in the back of her head: "'Do your thing. Read, read, write.'"
Mahmoud read her two best poems in the preliminaries and so when she advanced to the final, she quickly needed a new one, which took the form of a tribute to her mother. She performed "Mama" and midway through her performance, the audience began to give her a standing ovation. "My mama is a woman, flawless and formidable in the same step," she read. "Woman walks into a warzone and has warriors cowering at her feet." The full excellent poem is available to read at YaleNews; watch video of Emi Mahmoud performing "People Like Us" in 2013 below. Do your thing.