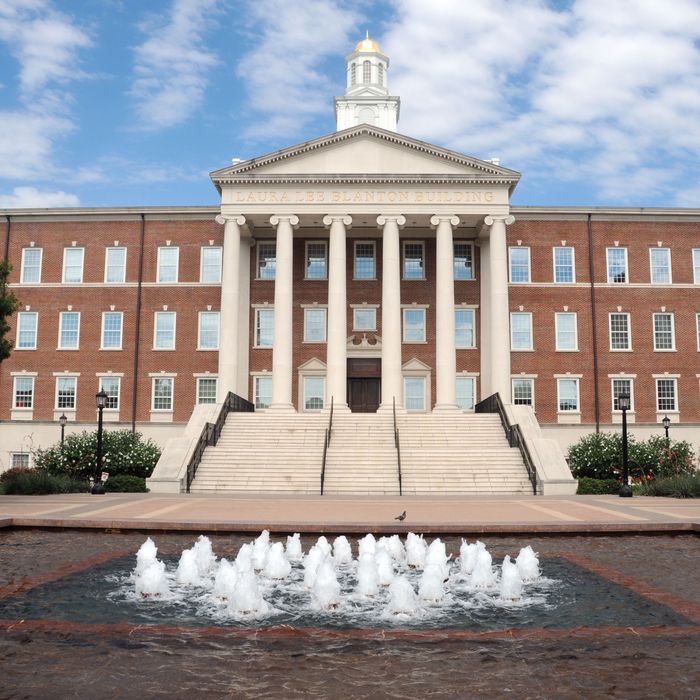 Wondering what difficulties might face black women who want to rush sororities at the predominately white Southern Methodist University? Check out this thread going on Greekrank, a website that lets students share information about frats and sororities on various campuses.
Or maybe don't, because it makes Deranged Sorority Girl seem like a charmer.
A thread titled "Black women going through recruitment" has been making its way around Twitter this afternoon and spells out exactly why black students shouldn't bother rushing. The original poster writes:
This is the south (hence SOUTHERN Methodist University), and a majority of girls are legacies with strong ties to the chapters they join (or will join), and tend to come from old money.

The reality is is that black pnms are often unqualified for recruitment (low GPA, bad grades, not involved on campus, know nothing about the houses) and are heavily unprepared (no letters of recommendations or letters of support) and generally come from a completely different background (impoverished lower class).

So going through recruitment is 10x tougher as a black woman, and you will have to work harder than other white, Asian, Hispanic or foreign women.

I know someone asked about it and this is a hot topic on YY, but it's the truth. people can deny and act like the houses are flooded with black girls, but they aren't.
A commenter follows up with a helpful list, just in case we didn't understand the original post:
Reasons black women do not and will not get bids:
1) Y'all are racist and have your own sororities and fraternities. Y'all created them, so how about utilizing them?

2) Y'all are aesthetically unpleasing to the eye for both actives and the fraternity men we associate with. No, we don't want to be the house that took "the black" and end up like Gamma Phi, where guys avoid them like the plague. Sorry, but looks matter.

3) Ya'll never have letters of recommendation or support

4) Y'all have no in house connections

5) Y'all go to crappy high schools and generally don't deserve to even be at SMU to begin with

6) Your personalities suck

7) Y'all are boring to talk to

8) Not wealthy

9) Don't put in any effort, yet expect us to want you

10) No incentives for bidding you, other than looking diverse. 

Why do black women think they're entitled to joining OUR sororities? Honestly, this puts us off from y'all even more.
We haven't yet been able to verify if these comments were made by actual members of SMU's Greek system, but the Cut has reached out to the university and the Greekrank poster. Here's hoping that they're trolls or otherwise bogus — but it's pretty disheartening how plausible they seem. 
Update: SMU responded with the following statement via email: "The content of these anonymous posts on GreekRank is clearly abhorrent and would not represent standards and values at SMU. GreekRank is an independent site that has no ties with the University. The difficulty with anonymous postings on social media is clearly demonstrated in this case. The postings from what may be one person can easily be amplified to incorrectly represent the opinions of many, even if there is no actual affiliation with the group they purport to represent nor truth in what they post. The GreekRank postings have created a widespread response from members of our campus community who are actively rejecting and criticizing these comments now that they have surfaced."