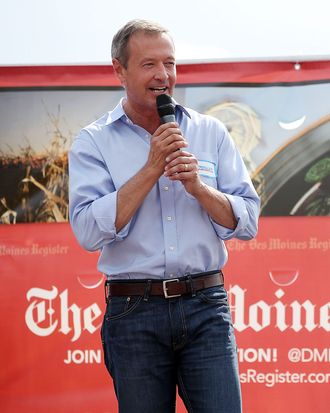 Hot dad Martin O'Malley.
Photo: Justin Sullivan/Getty Images
Hillary Clinton may have won last night's Democratic debate, but it was another candidate who won our hearts: Martin O'Malley, the former governor of Maryland and current President of Hot Dads.
Twitter was a-flurry with news of O'Malley's extreme handsomeness.
And you know how when most guys dress up in 19th-century costumes they look more "nerdy cosplayer" than "sexy man on the cover of a romance novel"? Not Martin O'Malley. He wears that War of 1812 costume like he's Zebulon Pike himself:
He has my vote.