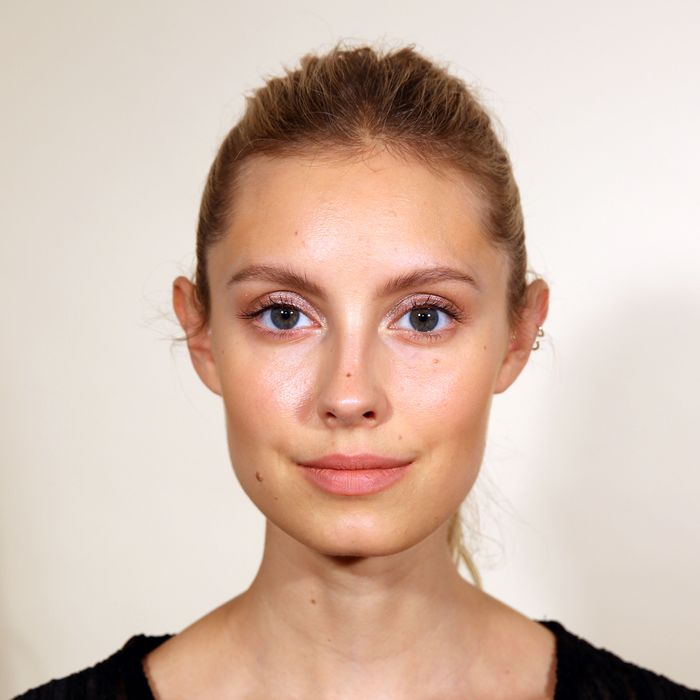 How to get this candelit eye look in fifteen minutes.
Plenty of eye makeup tutorials focus on the dark and dramatic for nighttime, but the Cut worked with celebrity makeup artist Cyndle Komarovski to create something different. Inspired by the nude look she recently did on model Stella Maxwell, Komarovski taught us how to do a simple, monochromatic look for nighttime that mimics the flattering effect of candlelight. In the GIFs below, see how you can replicate this eye-opening, glowy look in fifteen minutes.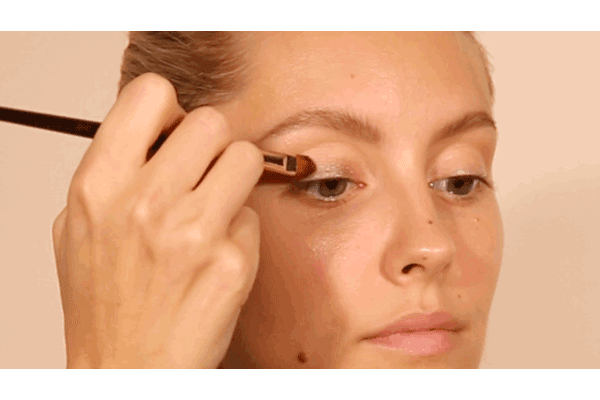 Step One: This look is about playing with texture and tone, rather than contrast. Start by taking a nude palette (in this case, Tom Ford's Nude Eyeshadow Quad in Nude Dip) and beginning with a shimmery, second-darkest shade. Use this shadow as a base, sweeping it along the entire eyelid. Use a flat brush to better stamp the color in.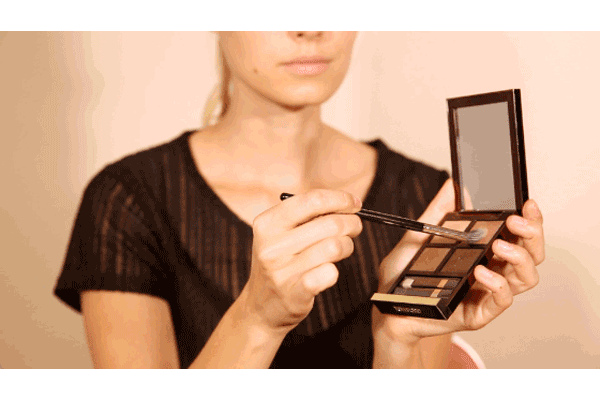 Step Two: Take a fluffier eyeshadow brush and a shimmery, champagne color.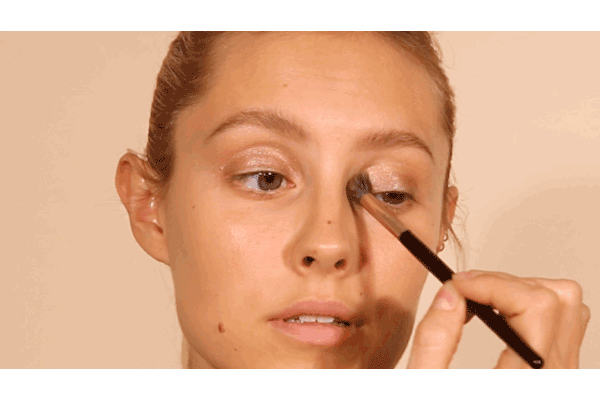 Use this to better define the contour and hollows on your eye. Blend this color into the crease, extending slightly past the end.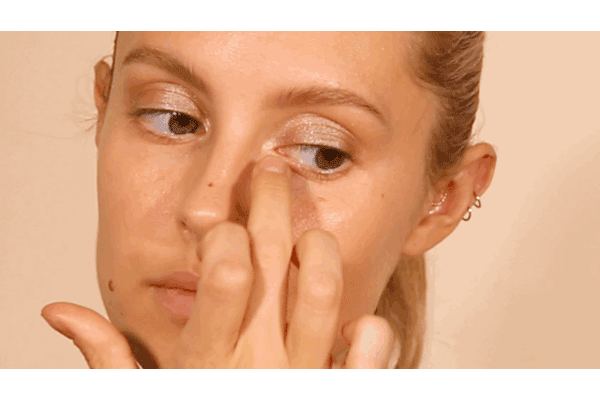 Step Three: For a highlight, take the lightest shade and tap it into the inner corners of the eye.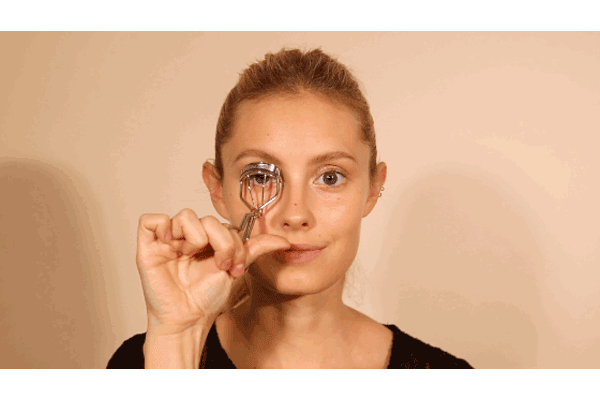 Step Four: Curl your lashes (Komarovski uses the Shu Uemura eyelash curler), moving from inside of the lash out. Also, coat your lashes with mascara (Komarovski likes Eyeko Black Magic macara), wiggling at the root and pulling sideways to get a cat-like effect.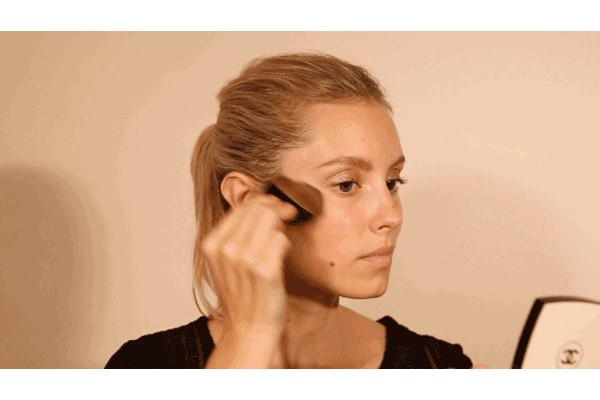 Step Five: Sweep bronzer lightly under the cheekbones, starting from the ear and following the hollow of the cheekbones towards the mouth. Here, Komarovski uses Chanel Les Beiges in No. 30.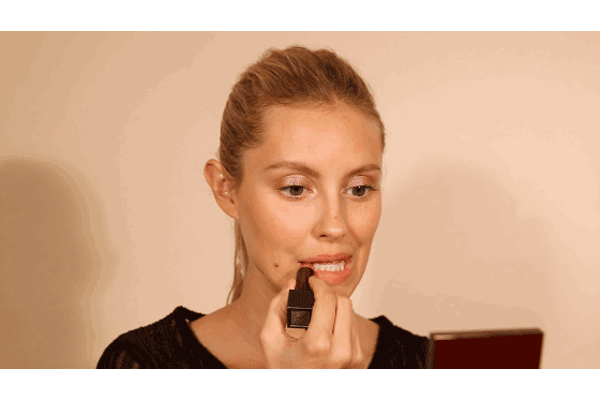 Step Six: Finish off the look with a nude lipstick like Burberry Lip Velvet in Pink Apricot (now discontinued, but you can try a similar shade in Pomegranate Pink).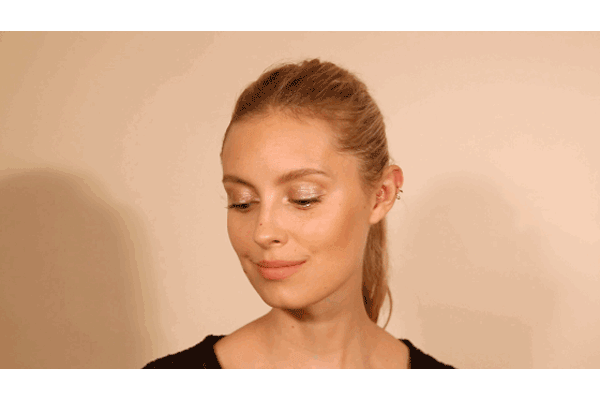 Step Seven: The finished, soft look.