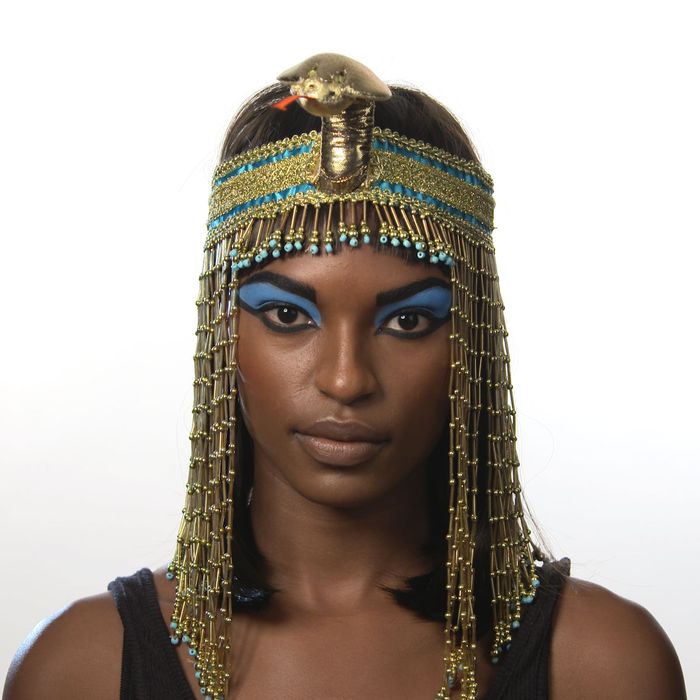 So, you want to dress up for Halloween, but don't know where to start. How about being a badass boss? From now until Thursday, the Cut will walk you through three boss-lady take-charge costumes. First up is an ancient boss, Cleopatra. Read along to learn how to re-create Cleopatra's dramatic cat-eye for Halloween with help from M.A.C Cosmetics and Bumble and Bumble.
Prep: Before you're elbow-deep in pigments, give your skin a little attention. M.A.C Cosmetics makeup artist Michelle Clark suggests starting with a lip mask so that by the time your costume is complete, your lips will be smooth and hydrated. As for the rest of your face, apply moisturizer. Michelle recommends M.A.C's Softening Lotion for hydration that won't translate into shine on camera. Continue with concealer as-needed over discolorations or uneven skin spots — just not too much, since this look is all about the eyes.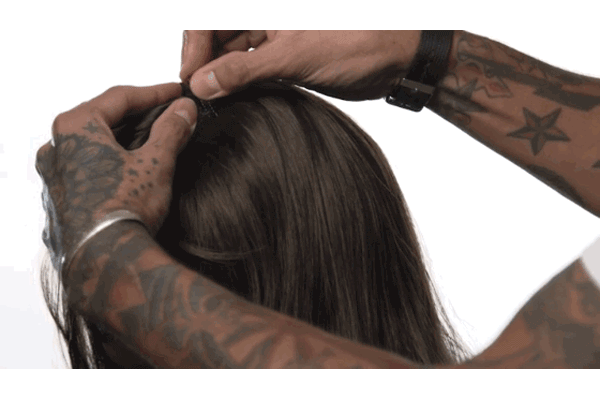 Step 1: If you have dark-brown hair with bangs, congratulations, you can skin this step. Everyone else is going to want to buy a wig, like this one from Ricky's. To make sure you don't lose your wig before Halloween night is through, tuck your hair into a low bun, pull on a wig cap, and place the wig on top. Take a hairpin and "jackknife" the wig with the cap by inserting the pin in the wig, then into the cap, then twisting the pin 90 degrees to hook through the wig once again — this ensures that the pin won't become loose. Do this in four or five points along the wig.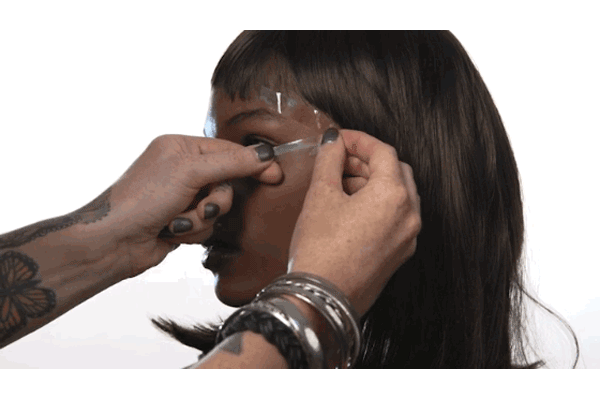 Step 2: Now to the really fun part: the eyes. Take four pieces of tape and place them on the outer corner above and below both eyes, so that they connect near your temple at a "V." This will make the following steps ten times easier.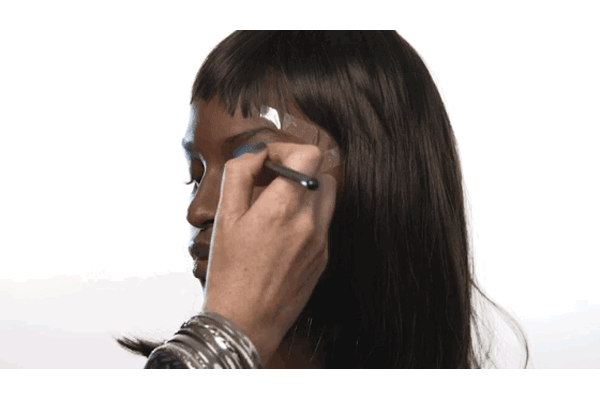 Step 3: From the inner corner of your eye to the edge of the tape, coat your lids in blue with long, horizontal strokes. Michelle used a blend of M.A.C's Chromaline gel cream in Cyan and Marine Ultra with a flat brush. Work quickly, though. Chromaline will last all night on your lids, but it dries in a matter of minutes and becomes clumpy if you continue to brush the cream-gel after it hardens.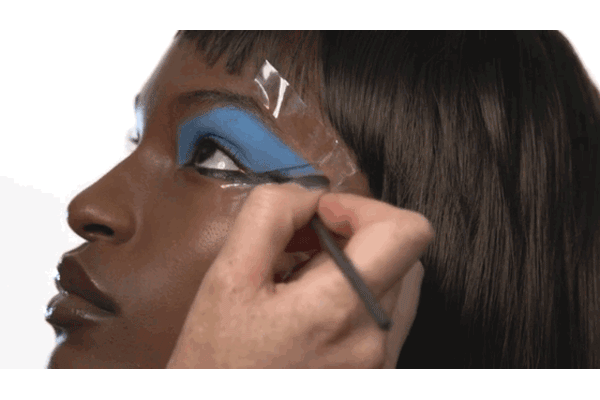 Step 4: Moving on to liner, select a deep-black creamy shade like M.A.C's Crème Liner, or a liquid version, if that's what you prefer. Whichever the formula, apply it with an angled brush under the eye and above the eye, extending all the way to the outer edge of the tape. Fill in the line from the outer corner of your eye to the tape — with a thickness about the width of a pencil — for a very dramatic cat-eye.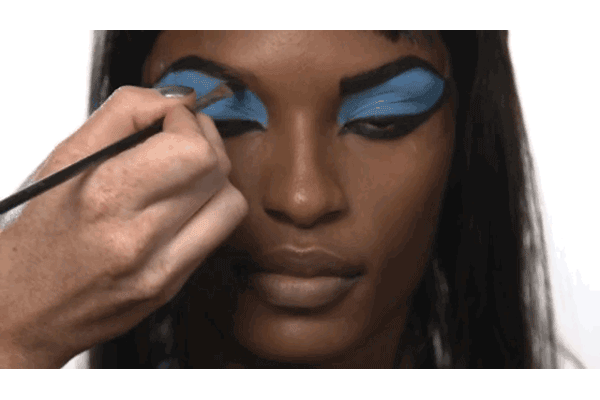 Step 5: Keeping the same formula and brush you've used on your eyes, continue to the brows. Outline and fill in the brow, connecting the outer end of the brow line to the outer end of the liner near your eyes.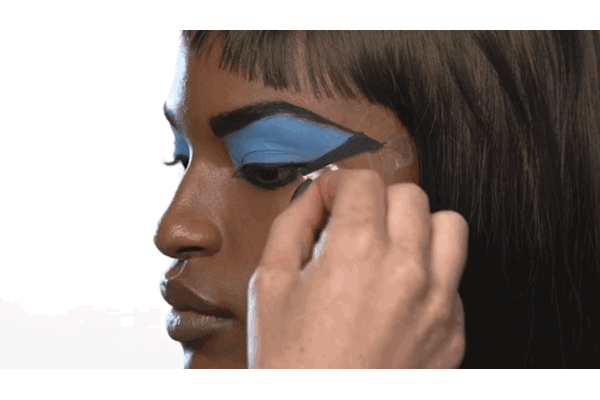 Step 6: Remove the tape. So easy!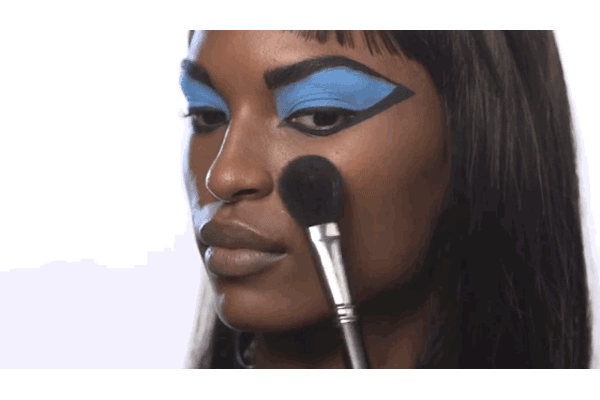 Step 7: Finally, brush the cheeks with a small amount of your favorite shade of blush. Keep the lips bare and allow your eyes to be your major Boss Bitch statement.
The final look. Happy Halloween!
Hair: Tamas Silva for Bumble and Bumble; makeup: Michelle Clark for M.A.C Cosmetics; headpiece from Party City.