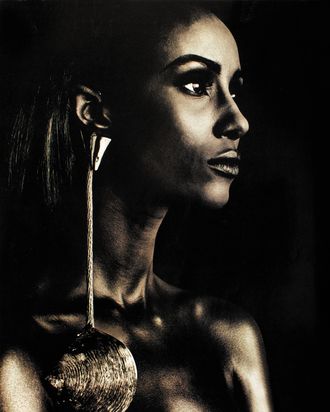 Iman photographed Phillip Dixon for the June 1992 issue.
Photo: Phillip Dixon/Hearst Communications Inc.
Just take one look at his Instagram, and you'll know that Derek Blasberg is into models — whether backstage with Karlie Kloss or partying with Kendall Jenner and Joan Smalls, he's usually not far off from a long-legged human. Consider all that research for his new book, Harper's Bazaar: Models, out from Abrams just last week. Formerly Bazaar's editor at large, Blasberg went back six decades into the magazine's archives to find its most iconic photos, plus interviewed most of those featured. The Cut spoke with Blasberg about his experience compiling the book, which comes complete with a foreword by Karl Lagerfeld.
How did this book get its start?
The way this book came together in its earliest form still horrifies my mother. Back when I lived in St. Louis, Missouri, I used to devour fashion magazines and make collages that decorated all four walls of my childhood bedroom, and, eventually, even the ceiling. In a much more academic way, this book came together the same way: Me poring over pages and pages of glamorous pictures of my favorite models. But instead of rubber-cementing them onto foam boards and then nailing them into my wall, I created binders for each girl and then started a meticulous editing project.
What went into choosing which models and photos to feature?
That wasn't easy because, on the one hand, you want to include the pictures that everyone remembers and are ingrained in our fashion-industry conscience — like Peter Lindbergh's photos of Kate Moss in denim overalls, or Linda Evangelista holding the "A" in Bazaar. But I also wanted this book to be a discovery of new images, too. Like the image of Brooke Shields in what looks like a tuxedo one-piece swimsuit by Francesco Scavullo, or, getting back to Kate, a picture that Mario Testino took of her with some surfers undressing off the Pacific Coast Highway in Malibu that's one of my favorites.
Another issue was the work of Richard Avedon. Most everyone would agree that he is the single most influential photographer of the 20th century, so whenever I found a picture by him, I'd want to include it. The story behind the model called Dovima, of Avedon's image "Dovima with Elephants," which still holds the record for most expensive photograph at auction, is one of the most compelling in the book. Avedon made her a star, but after a few marriages she ended up working at a Two Boots pizzeria in Fort Lauderdale, Florida, a far cry from the streets of Paris wearing Dior couture.
The text is almost just as front and center as the photos, really building out the models' backstories and personalities. How did that come to be?
In many cases, I already knew the model, and I knew their story. In a few cases, the models are no longer with us, so I would try and track down relatives or interviews in which the models spoke about themselves and their careers directly. That was hard, because the cult of the supermodel is a relatively new phenomenon. The late, great Eileen Ford, who founded the Ford modeling agency, was a wonderful asset because until the end she had a mind like a steel trap and still remembered each girl's story — and in some cases, their rates! I wanted this book not only to be about beautiful pictures of these models but also their stories. Nowadays, if you want to look at a bunch of pretty pictures, you can do that with a Google search. But this book is a celebration on the women behind the model, the true stories of some of fashion's favorite faces.
Right — almost all editorials can be found online now, but until you were making this book, you didn't come across some of your favorite shoots growing up again for decades. As you went through the last six decades, did any major stylistic changes stick out?
The changes didn't stick out as much as the similarities did, especially in the case of some of Richard Avedon's images that celebrated femininity and movement. The "jump" shot is one we still see in photographs today.
Click through the slideshow to see some of Avedon's photos and more from inside the book, including Cindy Crawford, Amber Valletta, and Iman.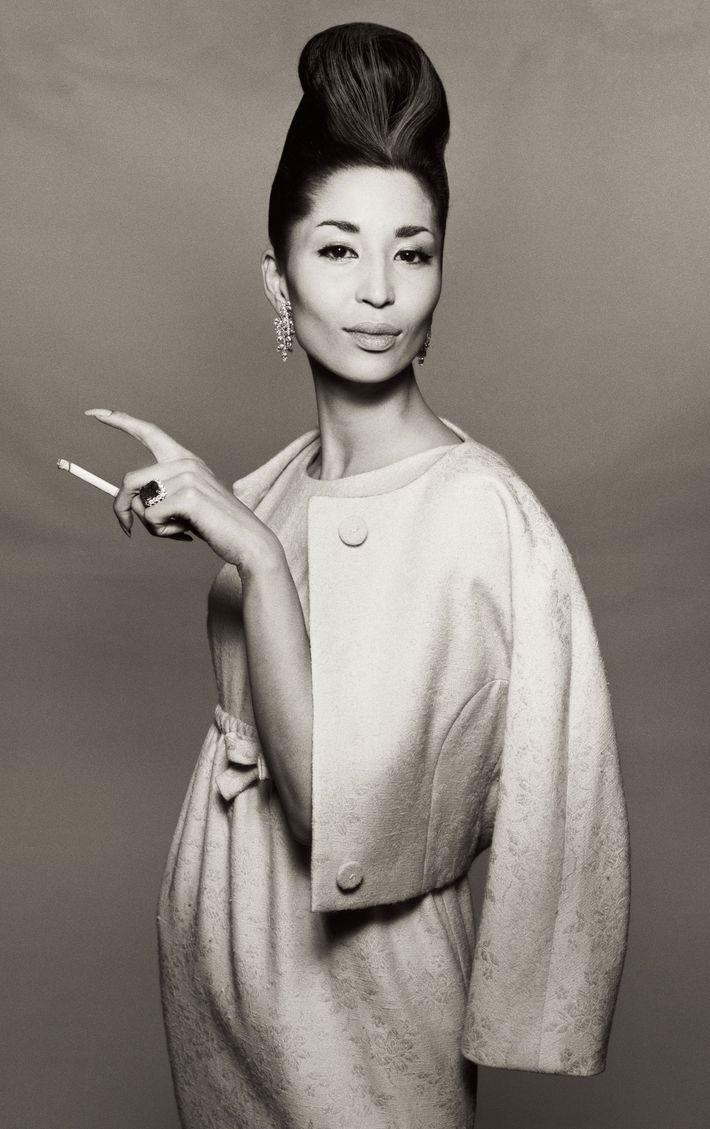 China Machado
Photographed by Richard Avedon in a suit by Ben Zuckerman. New York, November 6, 1958.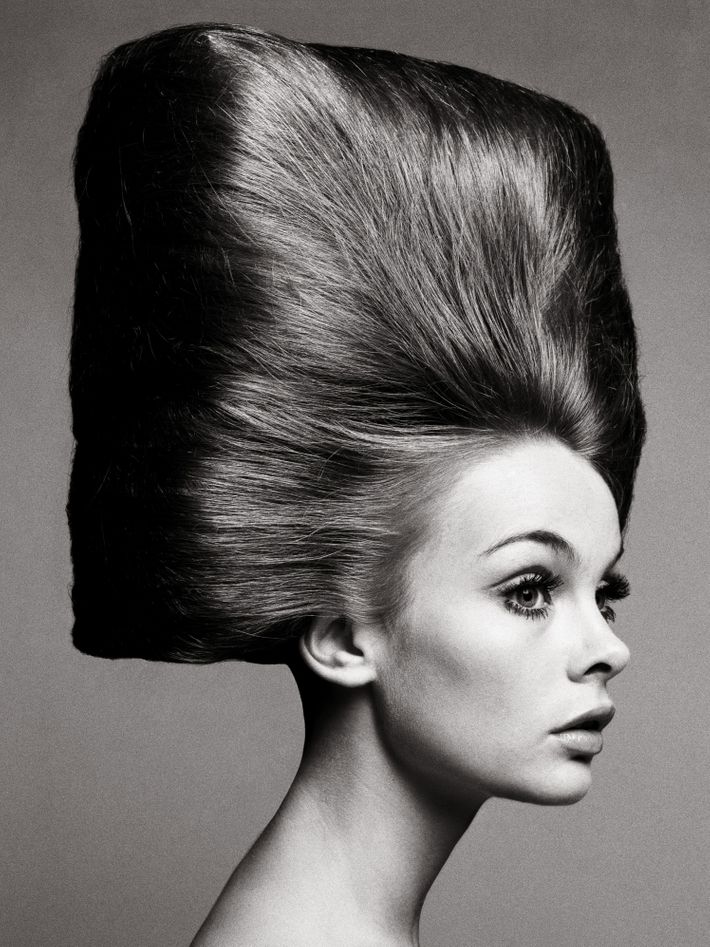 Jean Shrimpton
Photographed by Richard Avedon. Hair by Alexandre, Paris, August 3, 1965.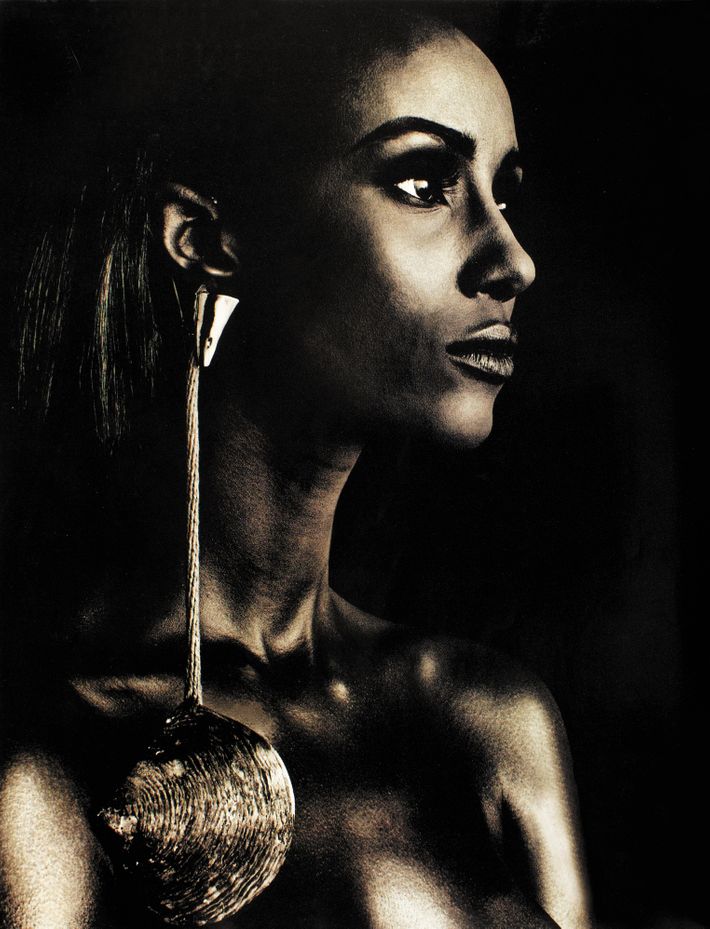 Iman
Photographed by Phillip Dixon for the June 1992 issue. Styled by Robert Rufino.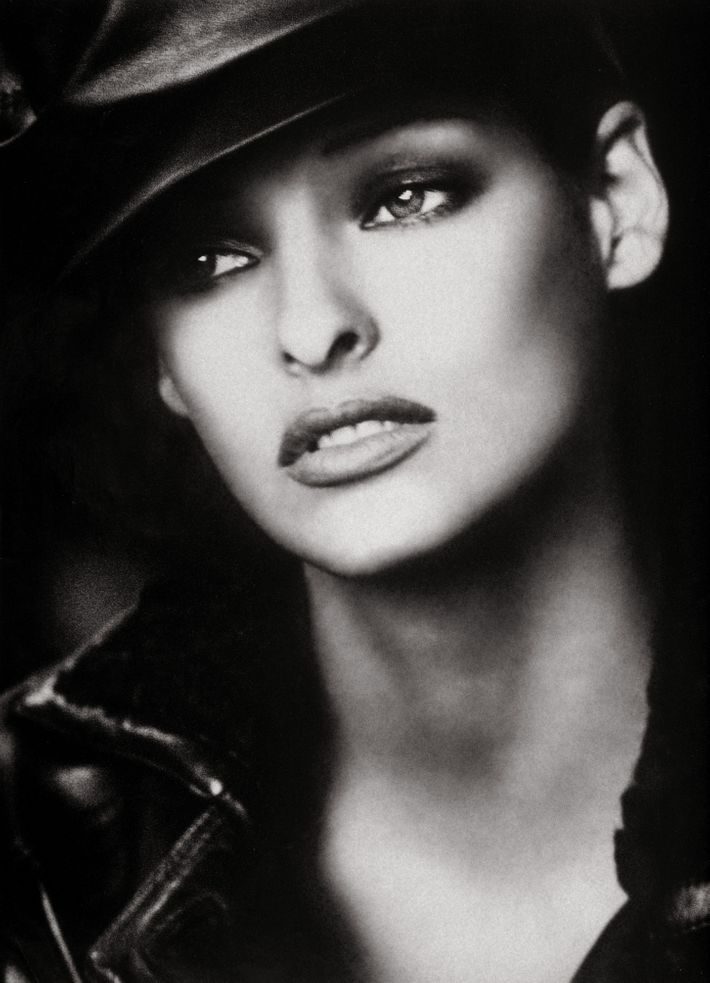 Linda Evangelista
Photographed by Peter Lindbergh for the September 1992 issue. Styled by Paul Cavaco and Tonne Goodman.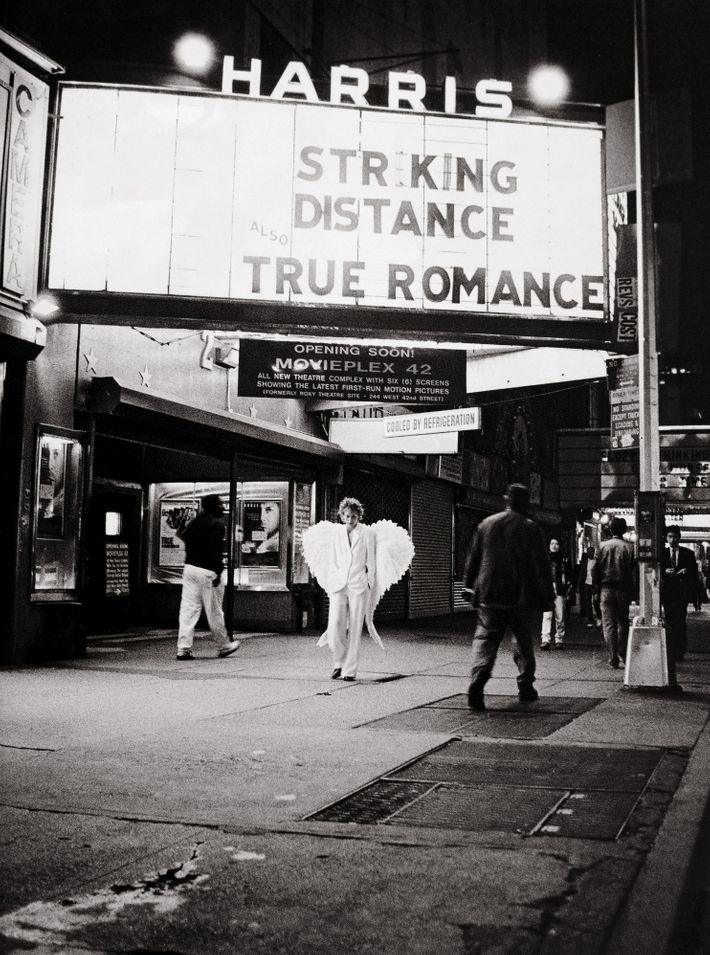 Amber Valletta
Photographed by Peter Lindbergh for the December 1993 issue. Styled by Paul Cavaco and Tonne Goodman.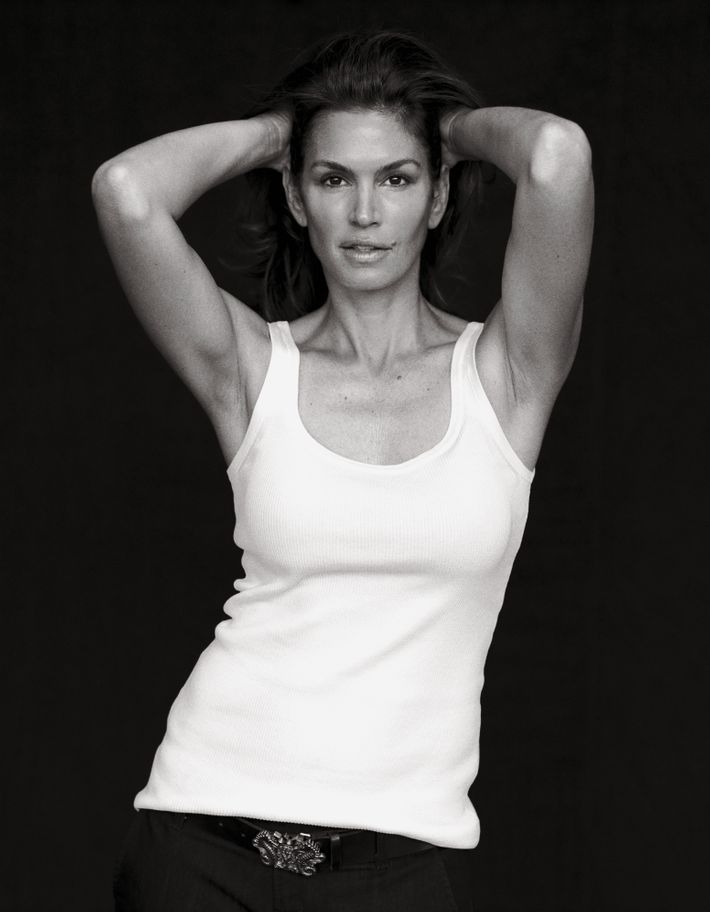 Cindy Crawford
Photographed by Peter Lindbergh for the September 2009 issue. Styled by Brana Wolf.