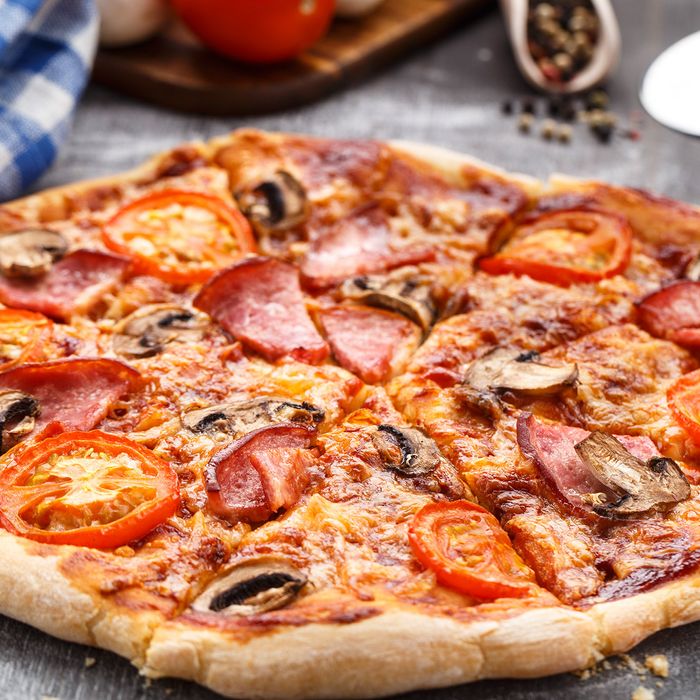 Yum :(
Photo: Ivan Danik/Corbis
Food porn is one of the greatest joys that humankind has ever known. Too lazy to cook for yourself? Admire the talents of those who aren't. Haven't eaten all day? Look, there's a beautifully staged spiced-pear tart ready for you to salivate over. Looking for inspiration to do a little cooking yourself? Here's an artistic photo and letter-pressed recipe card for Georgian-plum chutney. But like all good things, someone is hell-bent on ruining it for us.
A new report has revealed that merely observing food porn (as one may do, hypothetically, by scrolling through photos with the tag #foodporn on Instagram — hypothetically) could actually be adding meat to your bones. The review looked at several scientific studies in tandem to assess what exactly happens to us when we gaze up on that perfectly iced lemon sponge cake. Though we assume that food porn is all the enjoyment without the calories, it's possible what we are actually doing to our brain after scrolling through endless photos of food is making it more difficult to deny overeating once real food is placed in front of us.
Professor Charles Spence of Oxford University brings the bad news: "What we're trying to say in this paper is that there are consequences from food porn. It's a term that hints at the way that it depletes our resources of self-restraint. When we sit down for a meal at home after watching a cookery programme maybe we eat more than we would otherwise have done." He continues:"We're being subjected to so much food stimuli and nobody's really thought about the consequences."
Why must everything in life — even that #DonutFriday Instagram — come with consequences?