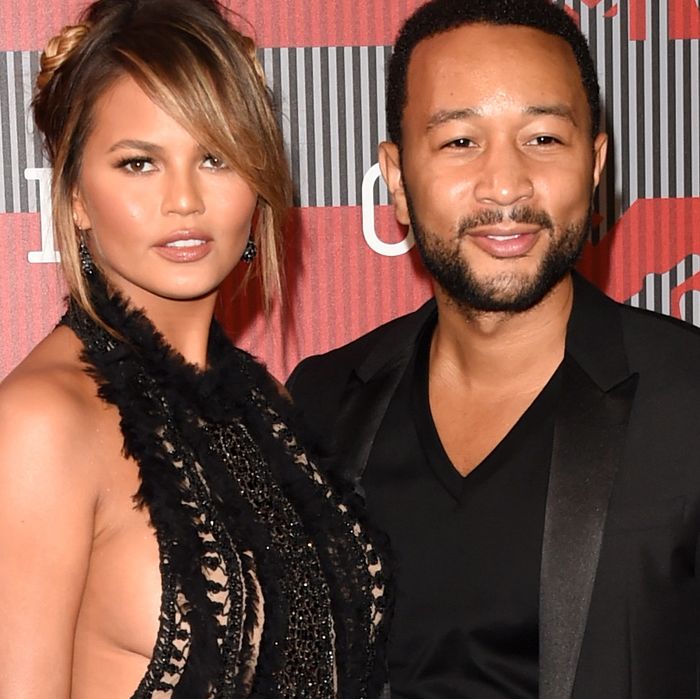 John Legend and Chrissy Teigen.
Photo: Jason Merritt/2015 Getty Images
Less than a month after publicly admitting they had trouble conceiving, John Legend and Chrissy Teigen revealed via social media that they're readying to welcome their first baby. "John and I are so happy to announce that we are pregnant," Teigen wrote on her Instagram. "As many of you know, we've been trying to have a baby for a while now. It hasn't been easy, but we kept trying because we can't wait to bring our first child into the world and grow our family." The two had reportedly visited fertility doctors, and after at least half-a-dozen years of trying, the moment's here. As Teigen notes, get ready for lots of belly pics.