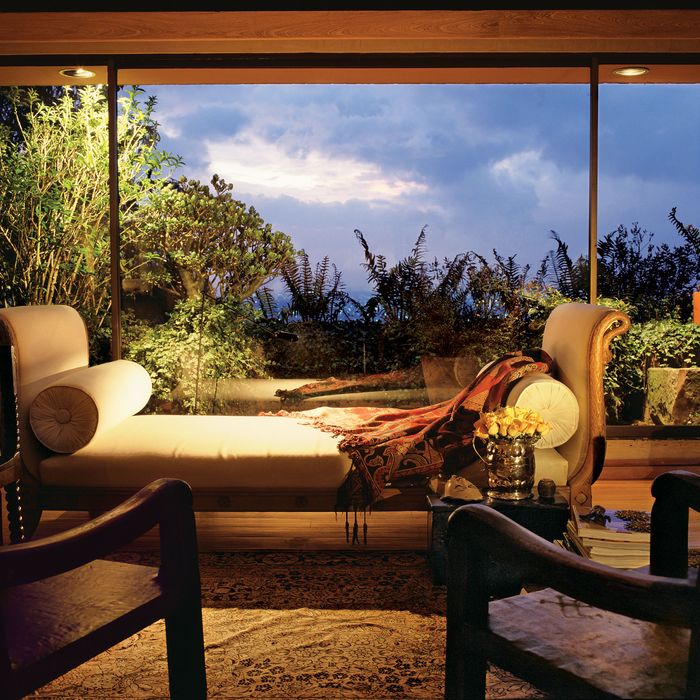 "I like to move, do, add, and subtract, but mainly subtract and edit."
Photo: Courtesy of Juan Montoya
Mostly New York–based interior designer Juan Montoya, who calls a one-bedroom near the Morgan Library home, realized he needed his own apartment in Bogotá back in the 1980s. On his return trips home to the Colombian capital, he says, "I decided to buy an apartment to be independent from the family but close enough to visit them frequently." He found a new building still under construction in the high-up Rosales neighborhood, coveted for its views. As it was still being built, he was able to halt some of the finishing touches — for instance, he asked the contractor to leave the walls without their final coat of paint, then he whitewashed them to create a raw and uneven texture.
The apartment has the warmth of a traditional Colombian home with layered textiles and pre-Colonial artifacts ("like my grandmother's house, which was full of antiques, full of history"). The traditional pieces are paired with a Regency daybed and a 19th-century Italian chair in gold. "The first thing I do when I arrive in Bogotá," he says, "is send over a menu of what I would like to eat at my mother's house. Her cook will make the most wonderful ajiaco, a kind of chicken soup." He visits about twice a year and is always tinkering with the design: "I like to move, do, add, and subtract, but mainly subtract and edit."
The view (above): The daybed in the living room is a perfect perch from which to watch Bogotá down below.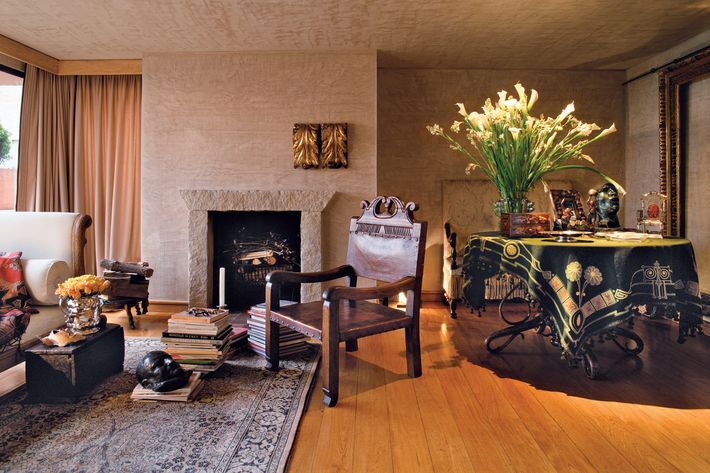 The living room: The walls and fireplace add varying textures to the space. The rough limestone mantel and surround are made of the same stone used on Colombian farms.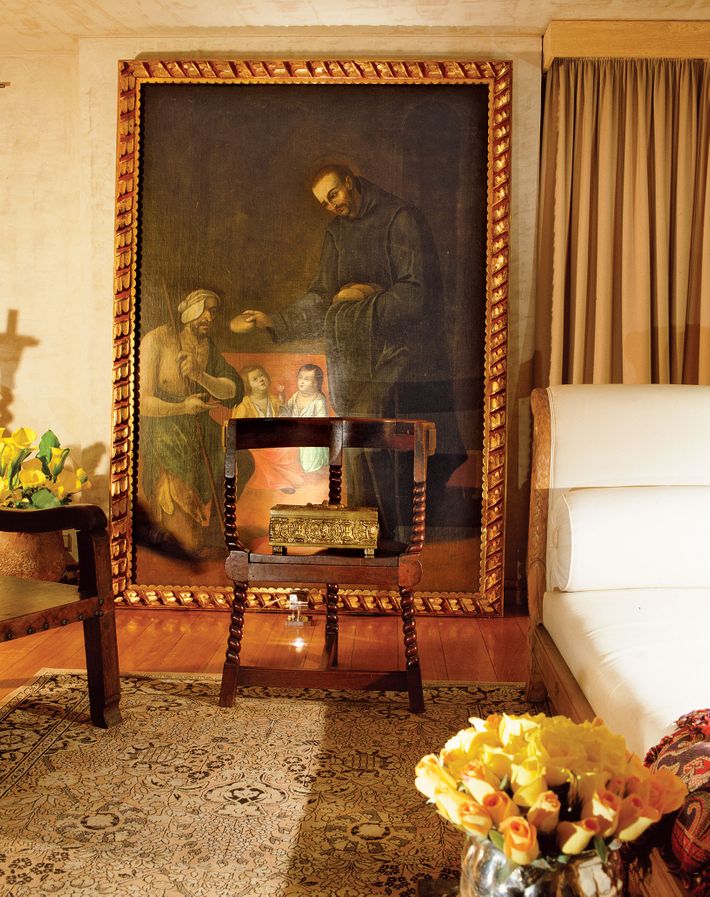 The 17th-century painting leaning against the wall in a gilded frame is attributed to the artist Figueroa.
*This article appears in the October 5, 2015 issue of New York Magazine.