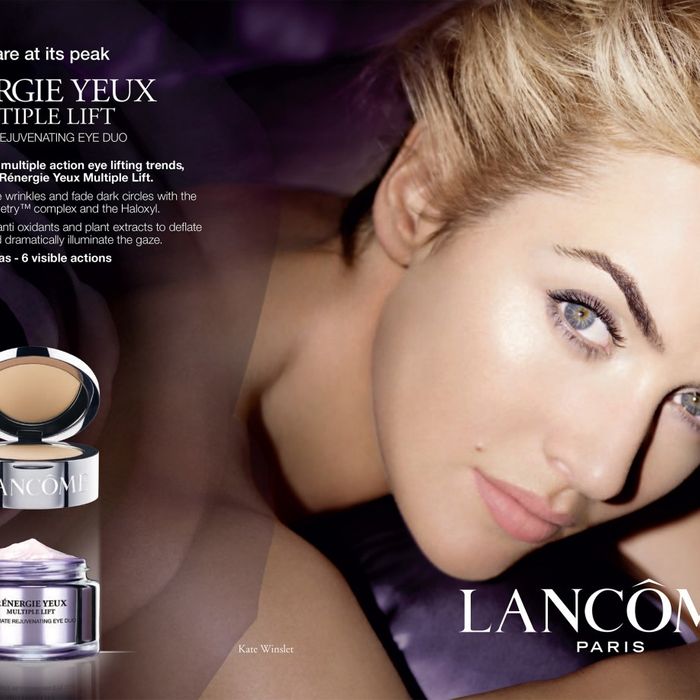 Perhaps sensing that you were looking for yet another reason to ask her to adopt you, Kate Winslet announced at an Elle Women in Hollywood event this week that though she's the face of Lancôme, her new ads will be free of retouching. That's because she made sure her contract with parent company L'Oréal stipulated that they can't make changes to her face in the photos.
"It does feel important to me, because I do think we have a responsibility to the younger generation of women," Winslet said, adding that she hopes other actresses will follow suit in order to help more realistically portray female beauty to young women.
"I think they do look to magazines," she said. "I think they do look to women who have been successful in their chosen careers and they want people to look up to, and I would always want to be telling the truth about who I am to that generation because they've got to have strong leaders. We're all responsible for raising strong young women, so these are things that are important to me."
Ready to be adopted whenever, Kate.