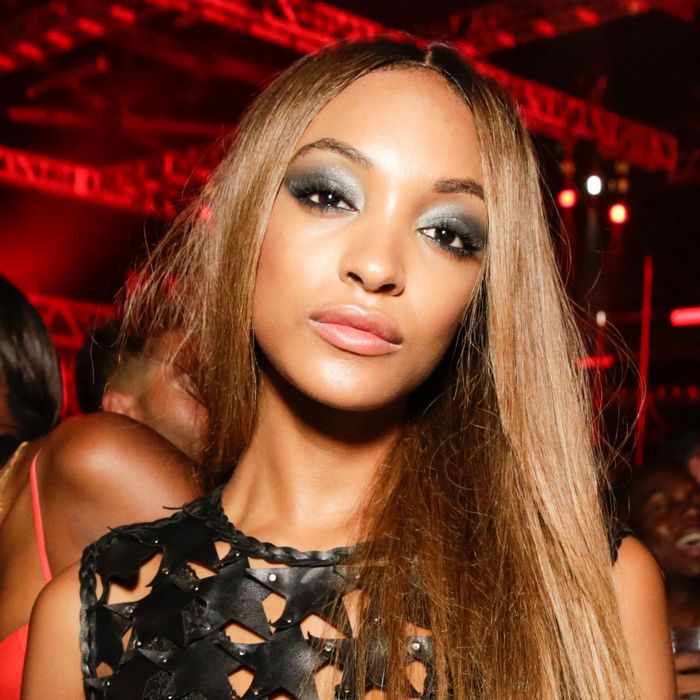 Photo: Angela Pham.com/BFA
Here is a photo of a famous fashion model. Her name is Jourdan Dunn.
Dunn has been highly successful since she started modeling in 2007. In 2008, she was the first black model to walk a Prada runway in a decade. She is a spokesperson for Maybelline, and in 2014, she was listed as one of Forbes's top-earning models. She's been on the covers of Vogue, British Vogue, Elle, and i-D magazine. Actually, she's been on the cover of i-D eight times, which is why it's so weird that the magazine totally forgot her name in this tweet:
While promoting their coverage of the Balmain x H&M event, they shared a picture of Gigi Hadid, Kendall Jenner, and Dunn with the caption: "Kendall, Gigi & more rock their bodies as Backstreet's back at #balmainxhm."
Oh, I'm sorry, did Jourdan Dunn changed her name to Moredan Dunn? Is  "& More" her new nickname? No? Let Dunn's fans and Twitter supporters provide gentle reminders as to who Dunn is:
 i-D has since apologized, but hey, at least they didn't confuse her with Chanel Iman.