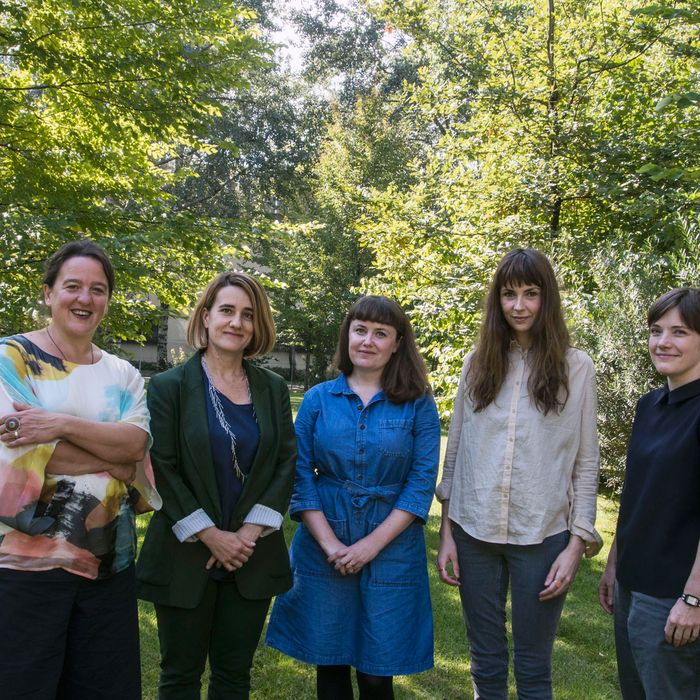 The artists at Collezione Maramotti in Reggio Emilia, Italy.
Photo: Courtesy of Max Mara/MIG
Women artists rarely get the recognition they deserve, which makes Max Mara's Art Prize for Women all the more refreshing. Since 2005, the brand has partnered with London's storied Whitechapel Gallery to give U.K.-based female artists a chance at having their own solo exhibition — in the same place that's hosted women like Nan Goldin and Frida Kahlo, no less.
The short list for the sixth prize winner was announced at Max Mara's Italy headquarters on Sunday. Read on to meet each of the five installation artists, painters, and sculptors, one of whom will get a custom six-month residency around Italy next year, and eventually a major solo exhibition touring from Whitechapel Gallery to Max Mara's Collezione Maramotti.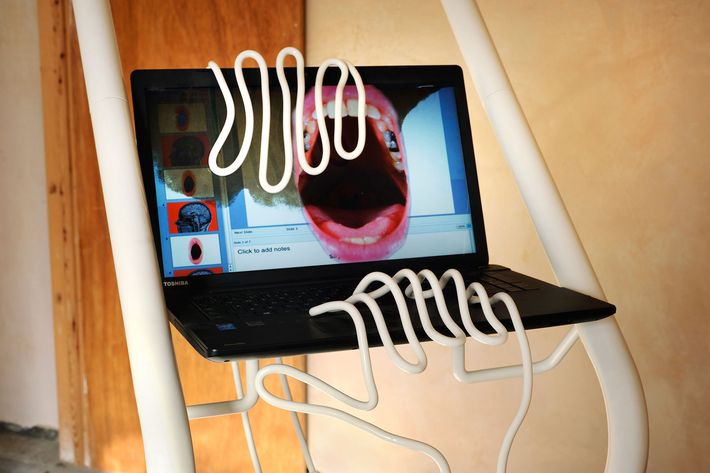 Emma Hart uses ceramics, sound, video, and photography to get at how real experiences are often misrepresented on camera. Her 2014 installation, seen partly above, put the viewer under different social pressures in a room monitored by mirrored eyes peering over ceramic clipboards.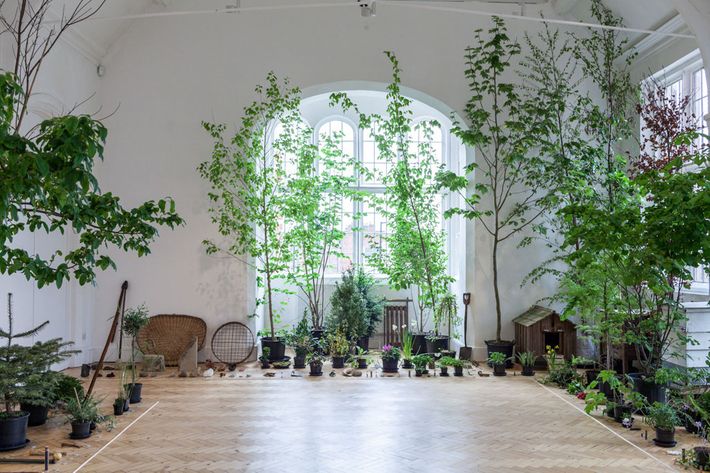 Ruth Ewan is from Aberdeen, and is concerned with radical, political and utopian histories. She collaborates with everyone from archaeologists to horticulturalists to magicians on events, installations, and printed matter.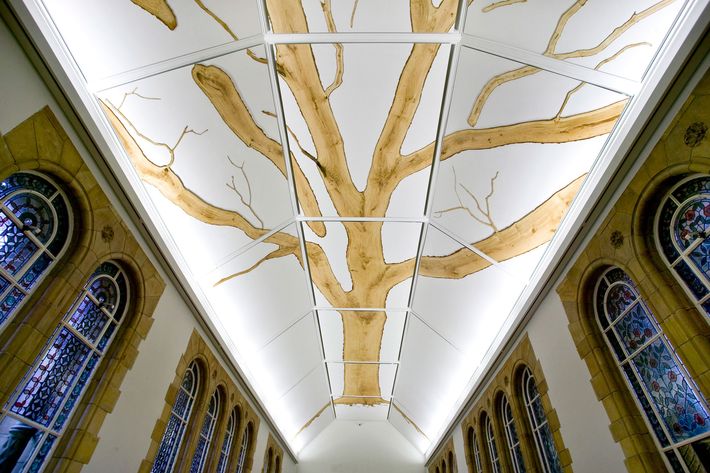 Tania Kovats examines landscape through sculptures, large-scale installations, and time-based works. She's known for the vast scale of her projects — like the Natural History Museum's first permanent art installation, a work inspired by a sketch of Charles Darwin's, seen above.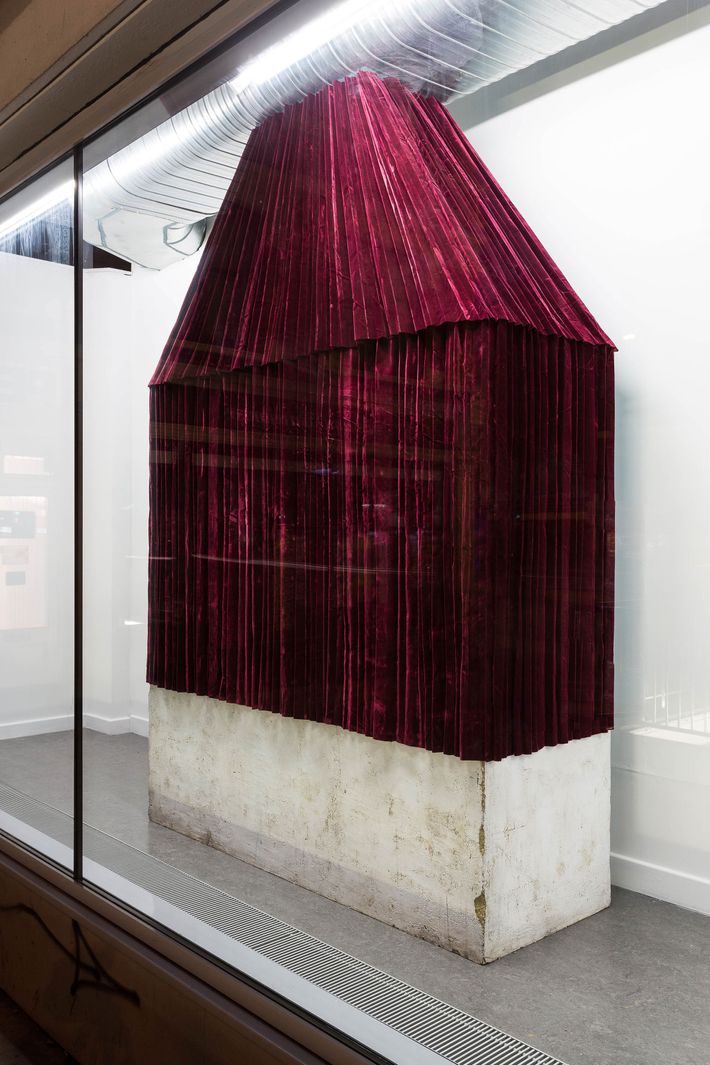 Ana Genovés uses architectural installations to replicate overlooked and overused objects and spaces, like military watchtowers, mini-golf courses, and communal bathrooms. She's from Madrid, and recently showed at Standpoint Gallery in London.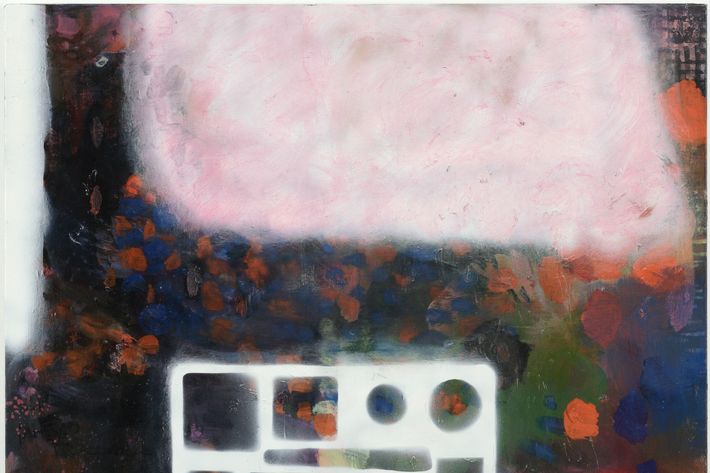 Phoebe Unwin is a painter from Cambridge whose materials range from spray paint to oils to Indian ink. She prefers to work from memory and her sketchbooks than from photographs.