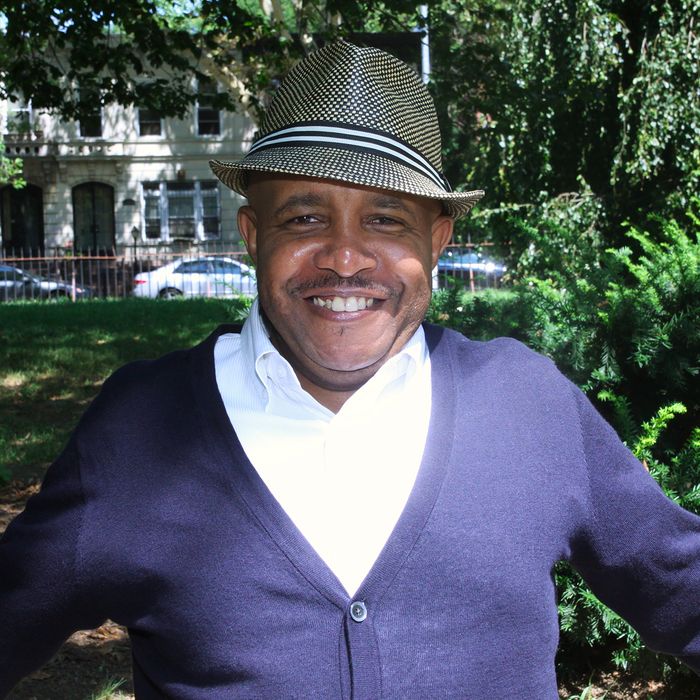 Samuel F. Reynolds.
Photo: Russell Frederick
We'd like to welcome astrologer Samuel F. Reynolds to the Cut. Reynolds (a Scorpio) says that "reading the night sky is perhaps the most egalitarian and ancient way to contemplate and reflect on nature's codes and scribbles."

He has been a professional astrologer since 2001, and sees the practice as helping readers to decode the signs that are all around us: "You can say astrology is nature's Bible. The sky is always writing promissory notes that we cash out in the living of our lives. However, we may not know what's written on those notes or when we might act in order to obtain the things we want." 
But, Sam was once a skeptic:
In my youth, I hated astrology more than other "occult" studies. At 12 years old, when I was a fundamentalist Baptist minister, I used religion to avoid astrology's lessons. Later, at 23 years old, I realized I mostly disliked astrology because I didn't know what it all meant.  I was born on the "cusp" of two signs and didn't know which one I was. So I went to an astrologer. His uncanny insights into my life went beyond the pale of guesswork. Convinced it was all a trick, I spent 10 years doing charts and studying astrology myself. Now, I'm 47, and my deepest love and life centers around astrology. I consult, write and teach astrology full-time. I also serve on a few astrology organizational boards, and I'm an entrepreneur who helps others build their businesses as mind-body-spirit practitioners. I guess you have to watch what you hate.
Reynolds lives in Bed-Stuy with his astrologer/writer wife, Adrianna Dream, and their three cats, Bernie, Getaway, and Jupiter. He enjoys working out at his gym, praying at the mosque across the street from his house, surfing the web, travel, and catching up with friends, siblings, and his ever-growing brood of nieces, nephews, and their children. (And yes, they call him "Uncle Sam.") He is also the founder of the Zodiac Lounge.
We're thrilled to have him join us — you can read him every Monday, starting today.