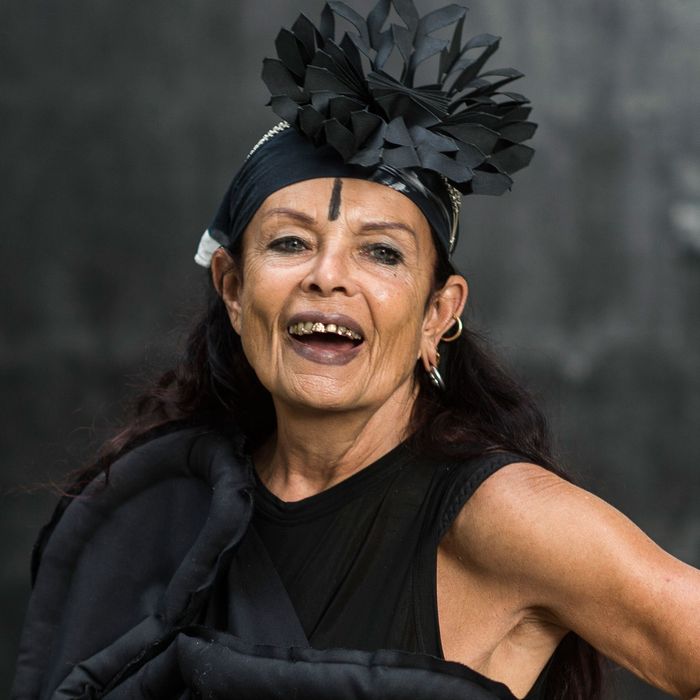 Photo: Julien Boudet/BFAnyc.com
For someone who often claims to hate jewelry, Michèle Lamy wears a lot of it. But the designer, who is married to Rick Owens (and is his business partner and creative collaborator), has a refreshingly un-precious approach to her accessories. She's been collecting bangles since her teens, though she's not one to hang onto them: "I give them away or they disappear on their own." One thing Lamy has held onto are her longtime friend Loree Rodkin's jewelry pieces, so a collaboration between the two, as she puts it, was "meant to happen. I was half-covered in her stuff … She was also half-covered in Rick stuff. It was better together."
Founded last year, their line Hunrod is a combination of Rodkin's surname and Owens's nickname for Lamy, "hun." The fine-jewelry pieces are not what you'd call subtle: hulking plaque rings, chunky chain bracelets, and an outsize bone pendant. In fact, Lamy, with her face tattoos and gold teeth, might be their ideal wearer.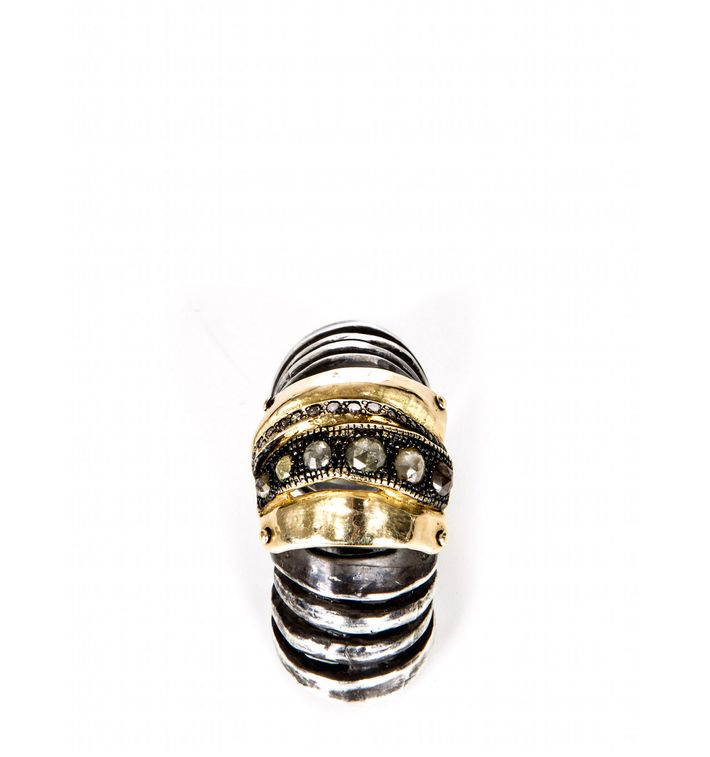 Those teeth, by the way, are courtesy of a shaman dentist in L.A., who recommended replacing her mercury fillings with gold. "But of course the fillings I had went way back, and I said, 'Oh my god, I spent all this money and I cannot even see them,'" Lamy recounts. "So then I finished my teeth in the front. And then I want another one and then I want another one. You know how it is." (I can't necessarily relate, but I do tell her that shaman dentistry strikes me as a singularly L.A. profession.)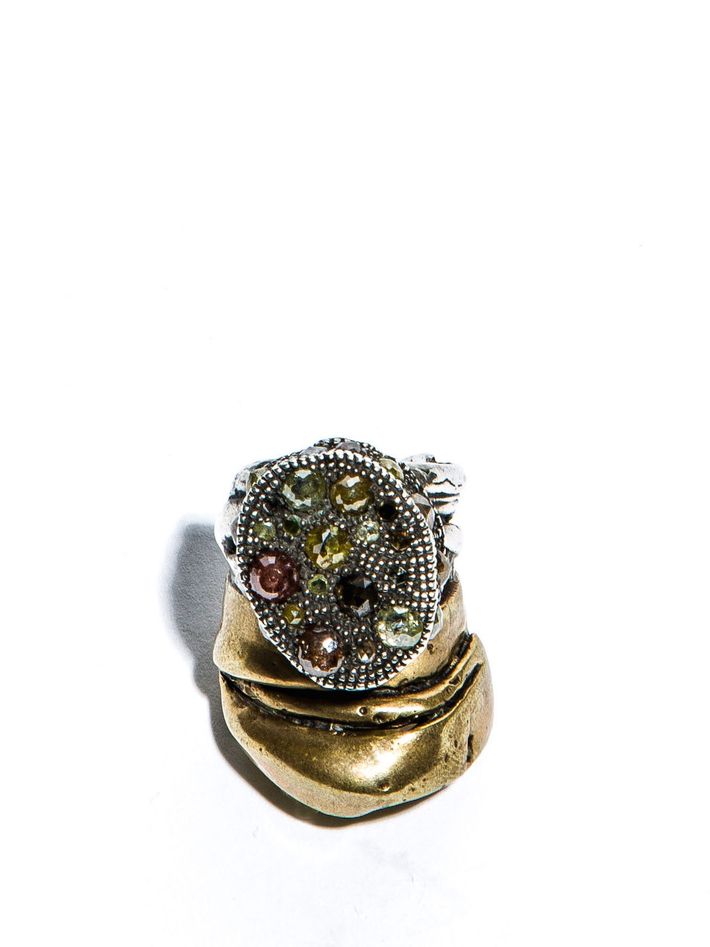 Fashion and extreme self-adornment are hardly the only strings to Lamy's bow. She recently appeared in FKA Twigs' 16-minute film "M3LL155X," wearing a headlamp that looks like it was designed by Mies van der Rohe and appearing to give birth to the singer through her mouth. "I mean, this girl is amazing," Lamy says of Twigs. "A while ago, she said she wanted to meet me — we had this little dinner in London. One day she just asked me if I wanted to do a shoot. It was short notice. And she was ready, directing it — everything is her, all the music, the story, everything — she's so soft-spoken," she marvels. She was tickled by the end result: "What a great delight, pushing the baby out from the mouth."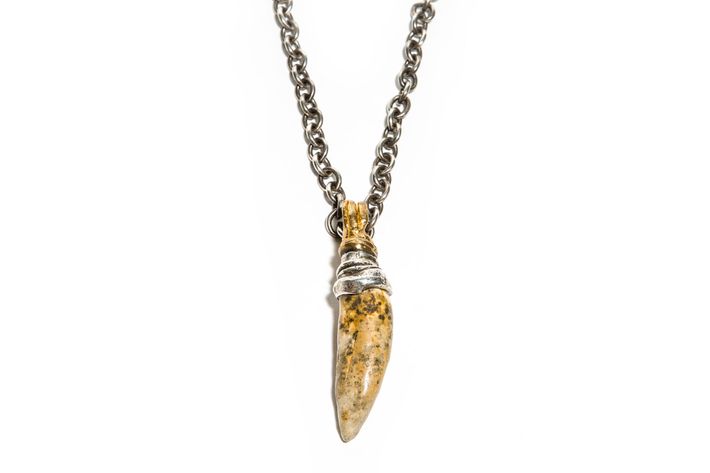 She's also been working with A$AP Rocky on some mysterious creative projects: "I really think he's a poet," she says. As for future collaborators, she jokes, "Of course they have to be under 30, and I'm like [their] grandmother!" But when she's not in the studio with rappers, she's getting ready for a sequel to her Venice "bargenale," the floating art salon she held during this year's Venice Biennale — she's bringing the project to Hong Kong in March, which marks her first time in Asia.
Meanwhile, you can find Hunrod at Owens's boutiques; it's also sold at Colette and Dover Street Market. (Lamy and Rodkin created a special ring for the tenth anniversary of the latter's London store.) And how does Owens, known for his own aesthetic pickiness, feel about the line? "If he hated it, he would be pulling [out] his hair right now," says Lamy. Last time we checked, it's still there in all its wavy glory.

Lamy answered our Taste Test to gauge some of her fashion and culture preferences.
Favorite designers (other than Owens): Rei Kawakubo. I mean, this is an artist. This is a genius, yes.
Favorite photographers? I like Danielle Levitt — she did the best portrait of us for Candy magazine.
Venice, Italy, or Venice Beach? If it was not for this Rick Owens, I would still be in Venice, California. At the same time, it was time for change. It's very exciting to be in Europe.
Favorite poet? Langston Hughes.
Best flea-market discovery: I'm past the flea-market thing. You know, usually now there are interesting things that I look at in the design fairs. And then, there is this woman who has a little store across from where we are in Paris. She has only jewelry by artists and she has also some antique jewelry that she doesn't want to sell. That's where we go for things like this now, more than the flea market.
Exercise of choice: Boxing. It's more like playing chess. It's exciting, and good for the head. I hate fighting, but I love boxing. It's such a liberating exercise.

This interview has been edited and condensed.