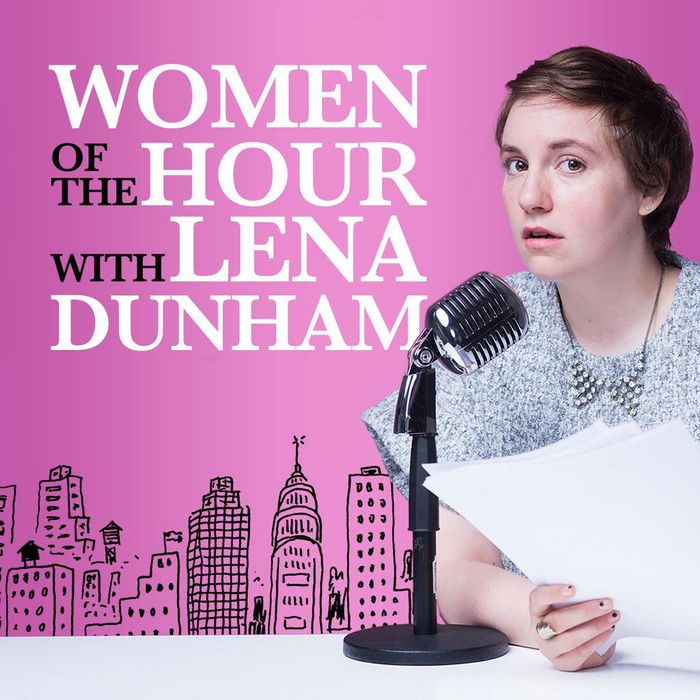 Lena Dunham the podcaster.
Lena Dunham has put her wacky spin on many a medium in her short 29 years: performance art, film, TV, books, first-person New Yorker essays, email newsletters — what won't this woman do? Now, adding one more notch to her Rachel Antonoff floral belt, she'll get into the business of podcasting, with a new show hosted by BuzzFeed called "Women of the Hour."
The podcast's first preview can be heard in a five-minute clip on iTunes, where Dunham shares snippets of interviews with Janet Mock, Emma Stone, Zadie Smith, Mara Brock Akil, and other so-called women of the hour.
With the regular delivery of Lena to your email inbox, the much-anticipated vocal component need never be far from reach.