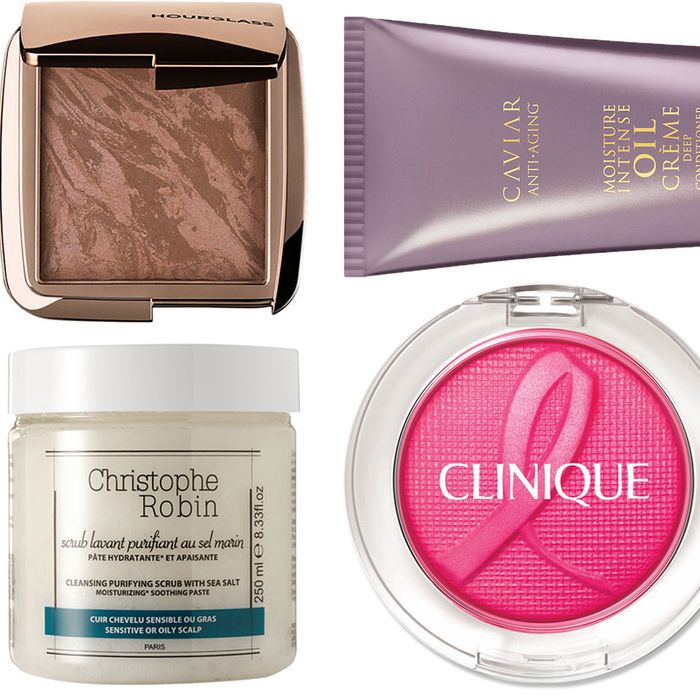 Gird your loins, folks: The new goods lining the shelves at Sephora this month are especially captivating. There's a marbled bronzer that fakes the work of a professional makeup job, an oil-meets-cream hair collection that resuscitates the driest of strands, and a perfect blush shade that also funds a worthy cause. But wait, there's more! Scroll down for the Cut's take on the best buys at Sephora this month.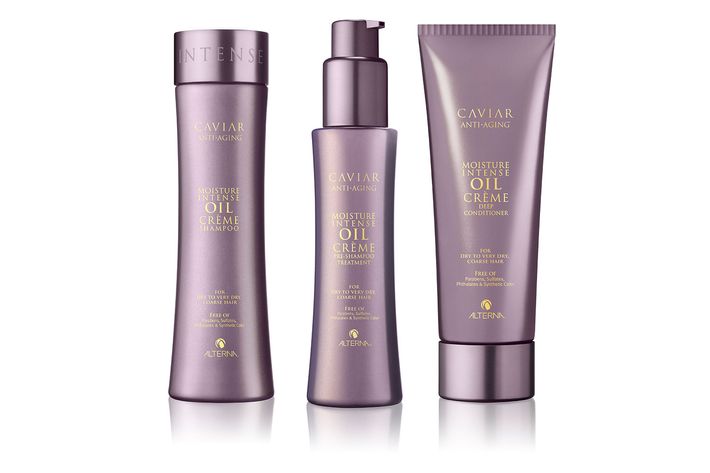 1. Alterna Oil Crème Collection, $30 to $32
Now that it's fall and your hair is no longer being bathed in the balmy air of summer, consider Alterna's new moisture-intense oil crème collection. The three products in the line — a "pre-shampoo" treatment, shampoo, and conditioner — work to hydrate brittle and damaged hair. It's pretty simple to use: I comb through the lotionlike "pre-shampoo" about 30 minutes before hopping into the shower. This pre-'poo step adds an extra layer of moisture to especially dry hair. Then, once in the shower, I shampoo and apply conditioner as I normally would. If your hair is thin or greasy, don't bother with this thick and weighty solution, but if you can hear the faint whimper of "help" calling from your rough strands, give this super-conditioning system a freshman try.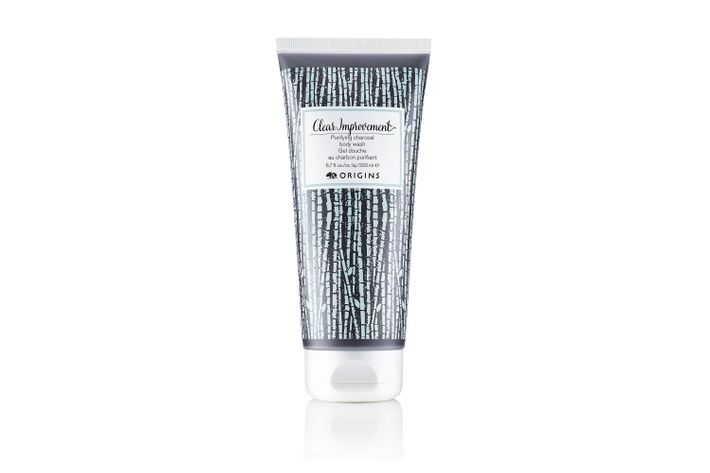 2. Origins Clear Improvement Purifying Charcoal Body Wash, $24
Soothing scents in the shower are a welcome treat, but to really jump-start your morning, there's Origins' Clear Improvement Purifying Charcoal Body Wash. A black, goopy gel that turns light gray in a lather, the spearmint-scented body cleanser is liquid morning zest. And as an added bonus, oil-absorbing charcoal in the body wash helps to quash body acne.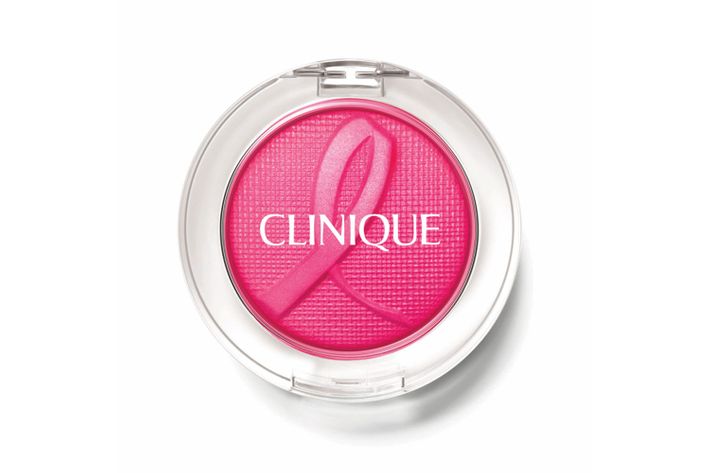 3. Clinique Cheek Pop in Berry Pop, $22
With more than 500 reviews and a four-and-a-half-star rating on sephora.com, Clinique's adorable yet useful Cheek Pops are already a hit, but one of the blush shades will lap the rest in feel-good ROI for the month of October. Berry Pop, the universally flattering deep-pink shade in the Cheek Pop collection, is now available in limited-edition packing for breast-cancer awareness. Embossed with the famous pink ribbon, the brush comes with a tiny travel pouch, and Clinique will donate $3 to the Evelyn Lauder–founded Breast Cancer Research Foundation for each purchase. As with the other shades, brushes are totally useless here — simply rub your fingers in the pot for a second or two before transferring the natural-looking color to your face.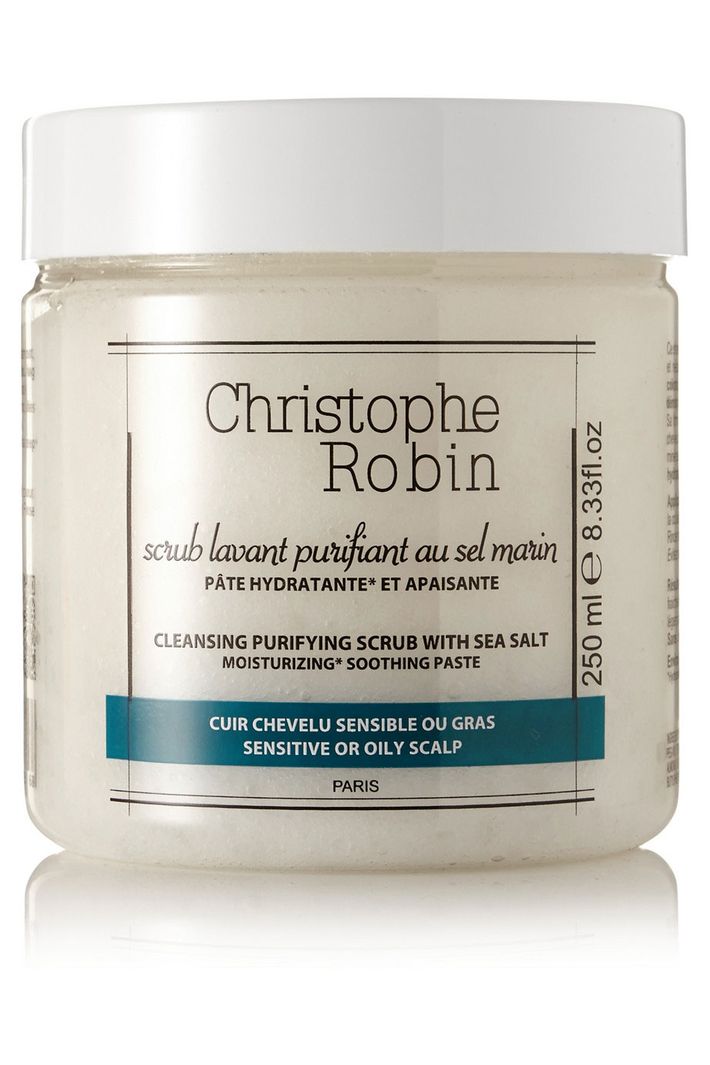 4. Christophe Robin Cleansing Purifying Sea Salt Scrub, $51
It took Catherine Deneuve and the phrase "best-selling shampoo at French Sephora" to convince me to give up traditional hair wash and try this new line of "no 'poo" products from Christophe Robin, her colorist of many years. Since using this sea-salt scrub — yes, for your hair — in the place of my typical shampoo and conditioner, my hair has never felt softer, looked healthier, or felt cleaner. Massage the small granules of sea salt into your scalp for a little bit of exfoliation and dry or itchy scalp relief. Along with a bit of almond oil, this creates a non-bubbly lather that you work through your hair and then rinse off. The result: clean but not squeaky-clean hair, and a born-again softness that lasts for up to three days. Who needs suds when you can have Belle de Jour hair?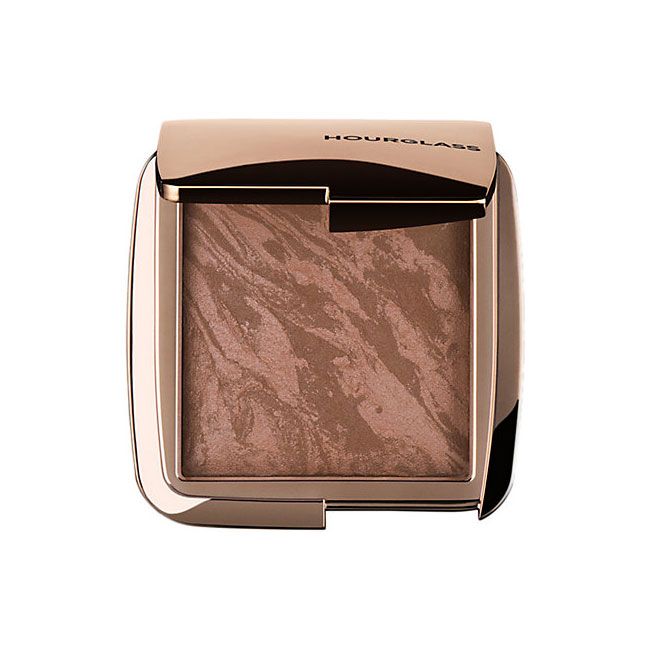 5. Hourglass Ambient Bronzer, $50
The first day I tried this combination luminizer and bronzer, a colleague of mine asked if I had gotten my makeup professionally done, praising my glow. Well, now my glow can be your glow. Swirl a not-too-fluffy powder brush into the compact, which makes it easy to get equal amounts of highlighter and bronzer, and dust it in the hollows of your cheekbones. The tones of the bronzer aren't orange, brown, glittery, or shimmery — just beautiful shades of gold that blend easily into the skin.