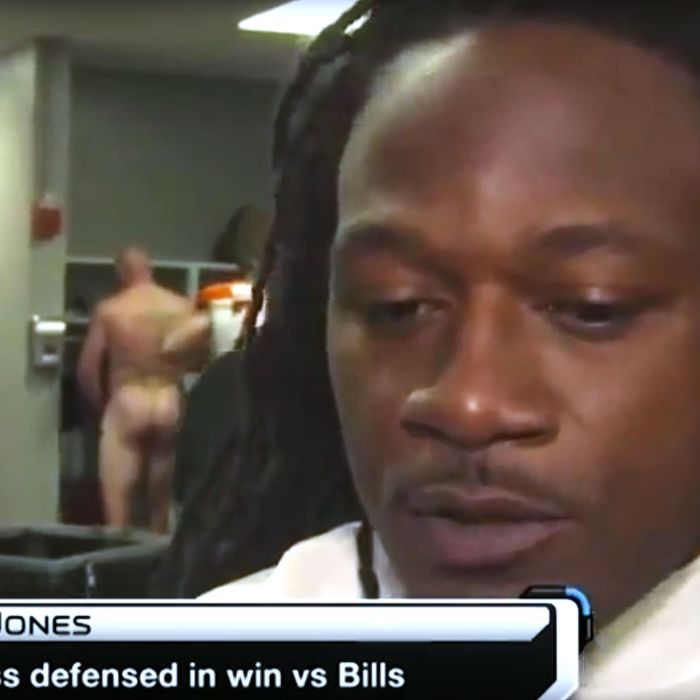 During a locker-room interview with Cincinnati Bengals cornerback Adam Jones on Sunday, one NFL Network reporter was so mesmerized by his subject's game analysis that he totally missed the peep show going on behind him.
The NFL Network aired a full minute of the footage, which showed various members of the Bengals undressing for the showers, before cutting over to some sputtering announcers.
Butts: the only reason to watch post-game interviews.