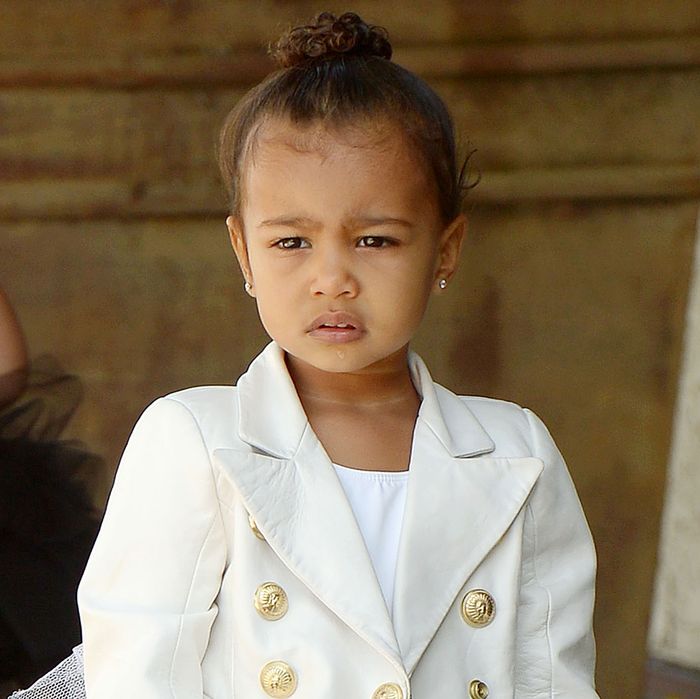 North West.
Photo: Splash News/Corbis
Area toddler North West was just headed to ballet in her $2,000 custom Balmain jacket when the paparazzi swarmed her. Even though she's only 2, the mini Kardashian is already an expert at politely handling the paps, and when they got too close to her she expertly sniffed, "I said no pictures!"
Good job standing up for yourself, Nori. Makin' your old man proud.