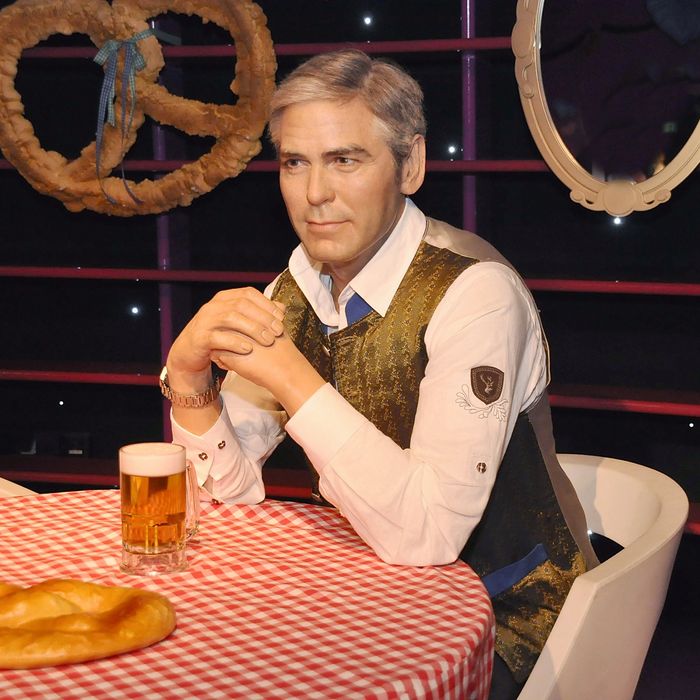 A George Clooney wax figure dressed in Austrian garb
Photo: Manfred Schmid/2015 Manfred Schmid
Like many, I awoke today with one wish, the same wish I have every morning in this life: the hope that somewhere, in some corner of the world wide web, I'd be able to click through a slideshow of celebrity wax figures dressed up in traditional Austrian lederhosen and dirndls.
This wish has gone unfulfilled for the near 30 years I've been alive, but I never gave up hope. And today, it has come true.
When an executive board member at Madame Tussauds (or just one savvy ticket-taker, who knows) made the decision to dress celebrity wax figures in traditional Austrian garb to celebrate "Wiesn," aka Oktoberfest, at the wax museum in Vienna, I hope that decision was met with a hearty raise and a letter of pride from Werner Faymann, who is, of course, the chancellor of Austria. It's October, the märzen beer is flowing, and your favorite celebs have gotten a dandy make-over. Save some schnitzel for Robbie Williams!
Oh, and if you were thinking of visiting the exhibit in person, just know that your 28 euro ticket comes with a free 0.5 liter beer and pretzel. Happy Oktoberfest to you and yours.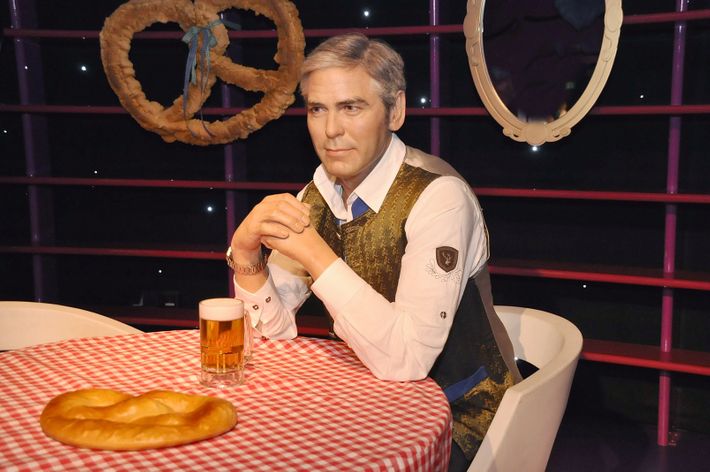 George Clooney—like any good man—loves a good stein and pretzel.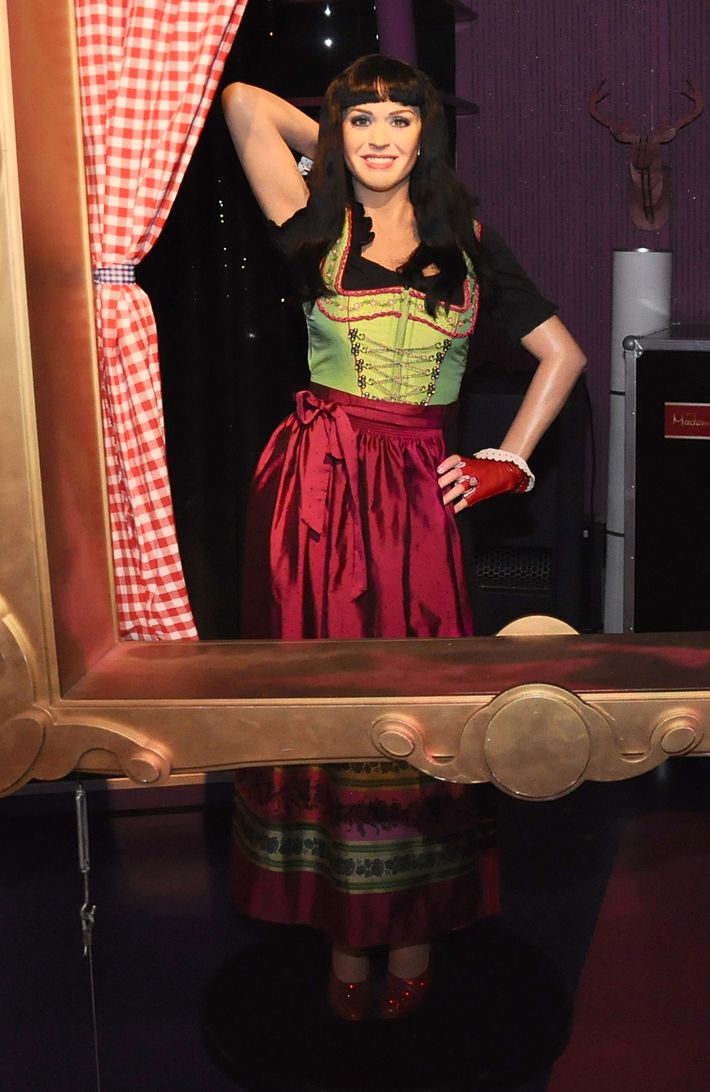 Katy Perry's wax figurine is permanently striking this pose, so even during Oktoberfest, Perry is looking sexy and sassy and ready to drink beer from a boot.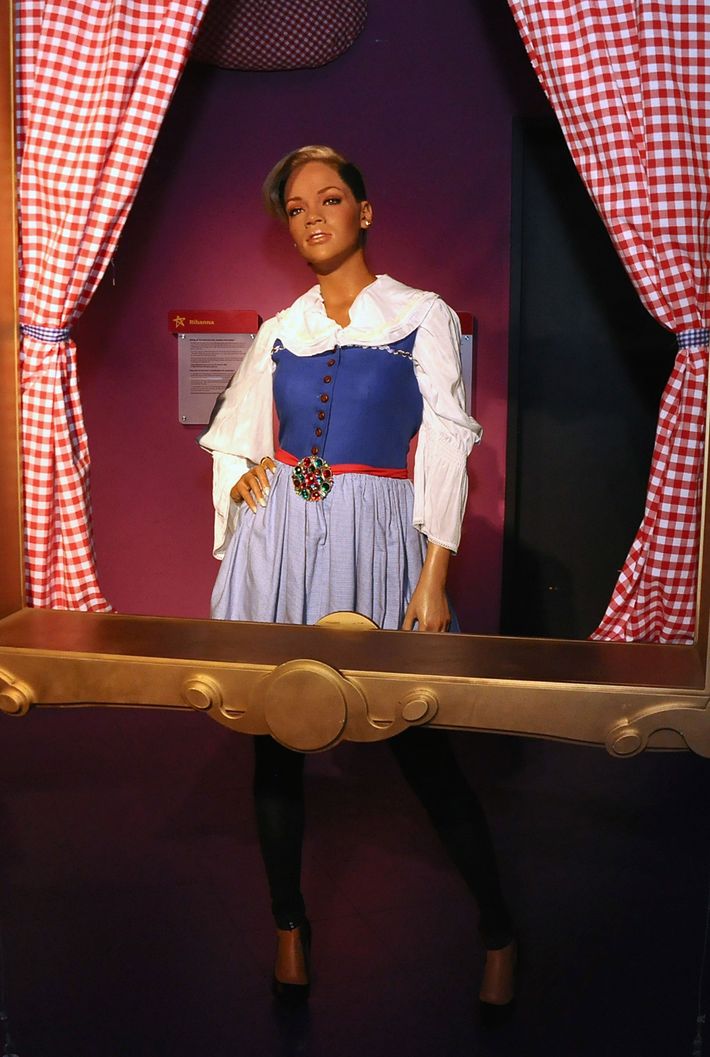 We found Rihanna in a hopeless place.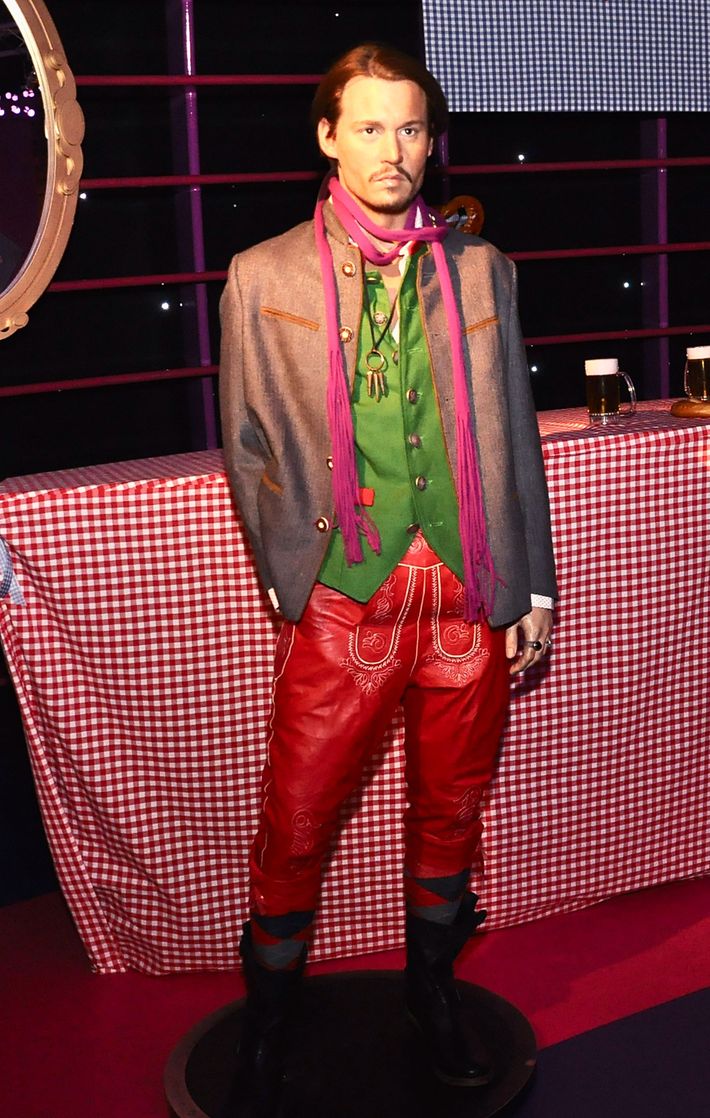 Is that Johnny Depp or is that some random dude from Austria who somewhat resembles Johnny Depp?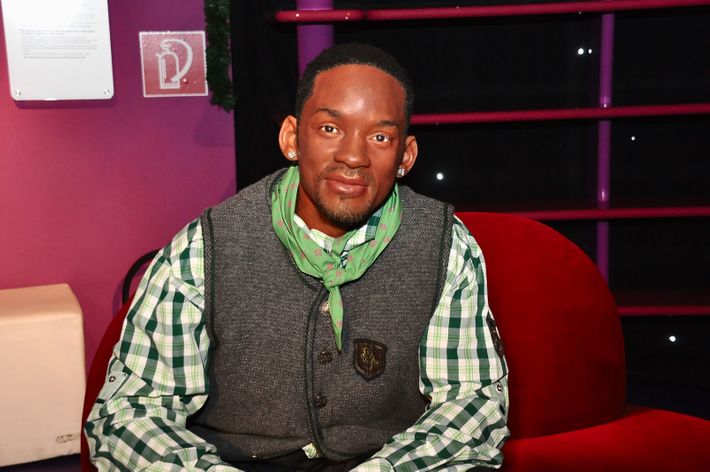 Will Smith has truly never looked better.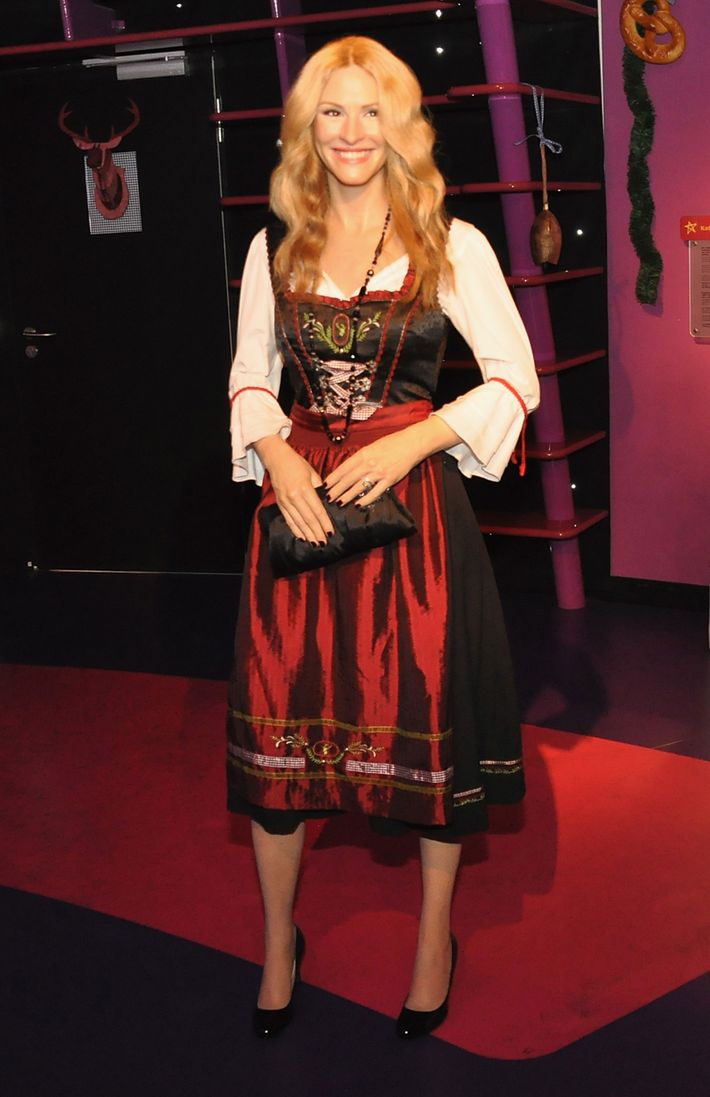 Julia Roberts is hardly recognizable in this beautiful sateen dirndl—and it's not just because her wax figure looks nothing like her.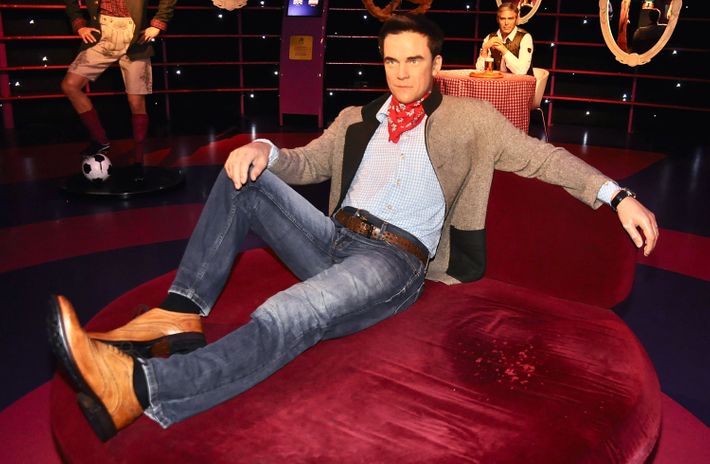 "Oh, I didn't see you there. I was just wearing my traditional Austrian Oktoberfest outfit and reclining on this velvet bed," says Robbie Williams in Vienna.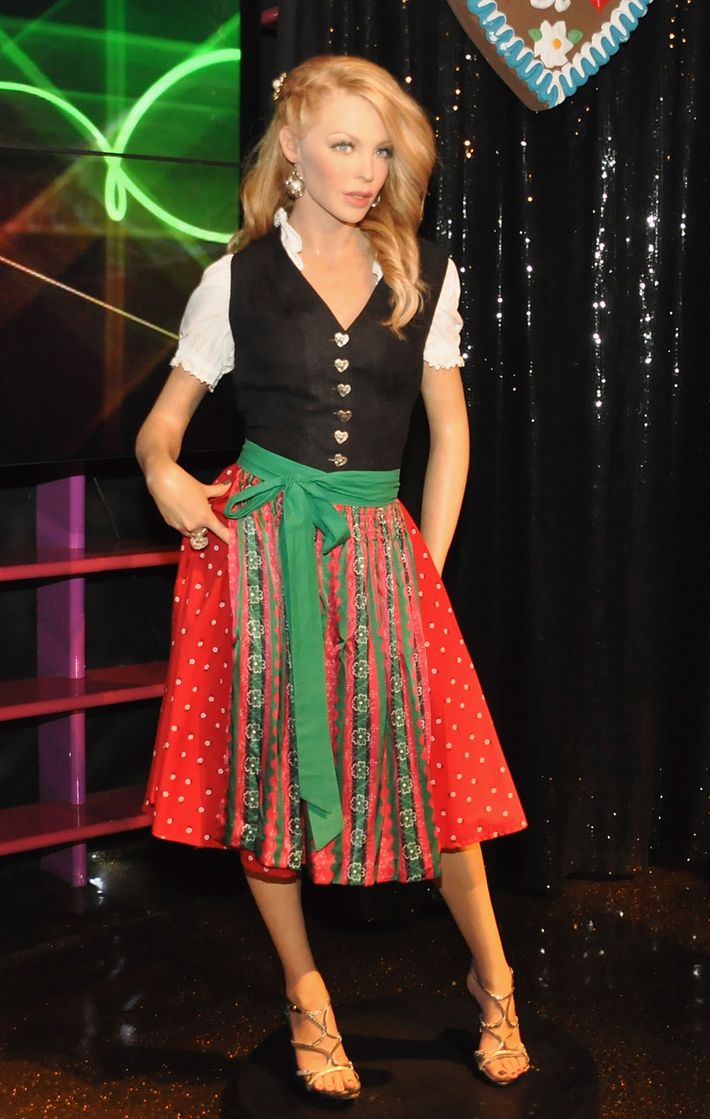 Kylie Minogue knows you better work when you put on that Austrian Dirndl. Oktoberfest only comes but once a year, girls!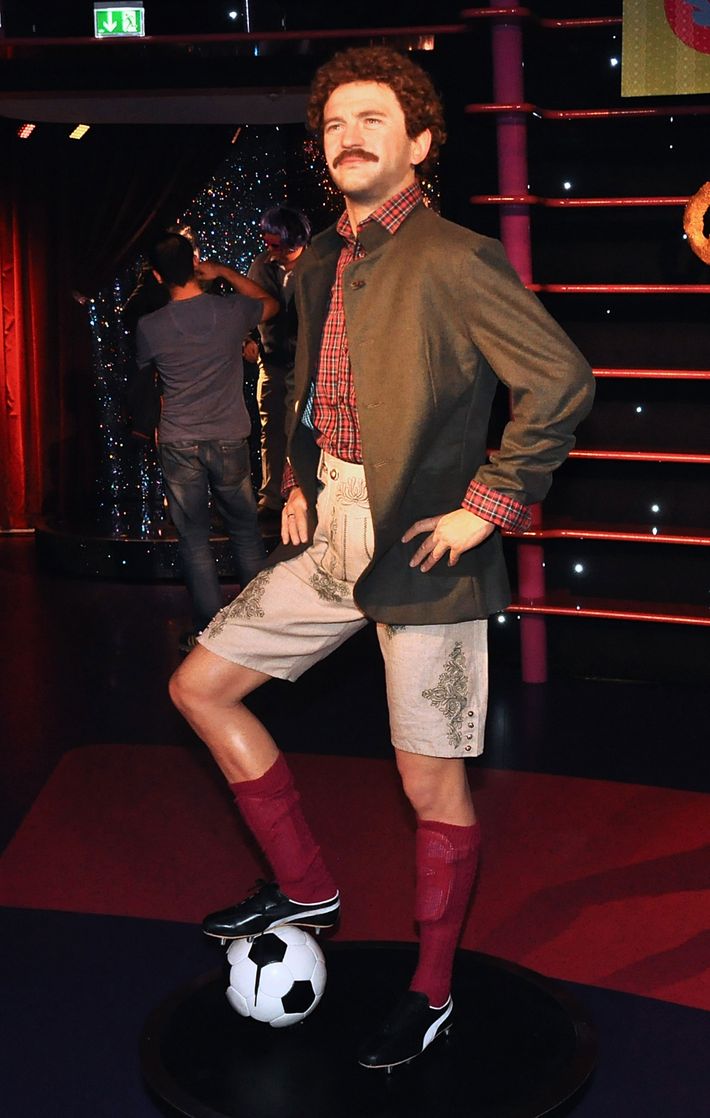 Retired Austrian soccer star Herbert Prohaska wears his nation's lederhosen with pride and a fearsome stance.