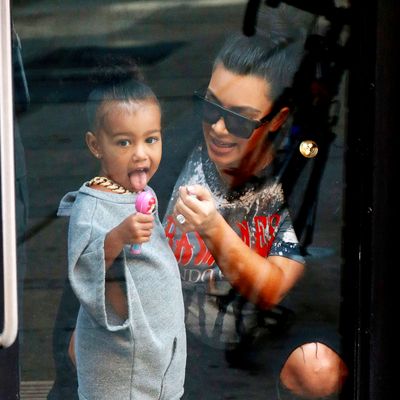 North West and Kim Kardashian.
Photo: Splash News
Like most sophisticated 2-year-olds, North West has developed an affinity for lollipops. She's photographed with them all the time. Unfortunately, Billboard's social-media team took the opportunity early Friday morning to use one of these photographs to promote a story about North with the tweet: "The apple doesn't fall far from the tree …"
Though the post Billboard linked to was about North's "I said no pictures" request to photographers, people on Twitter were quick to notice the tweet's allusion to her mother's sexual past. Billboard deleted the tweet a few hours later and issued a mea culpa stating, "The suggestion that some see was not intended."
It's a halfhearted apology, but also, a start.