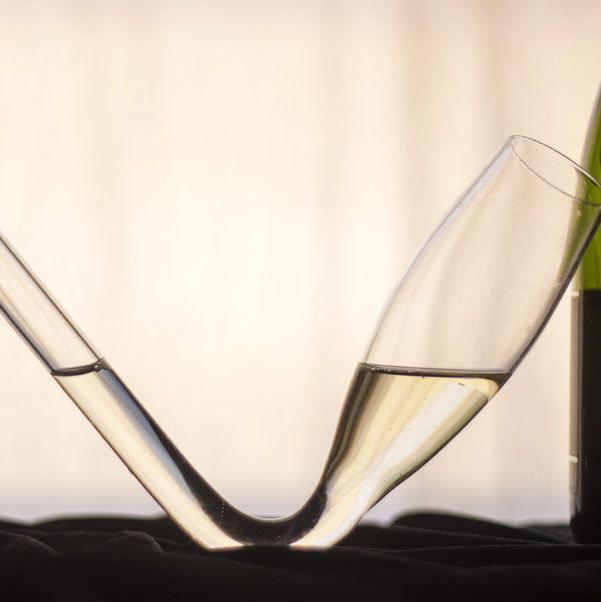 The Chambong.
Photo: Courtesy of Chambong
Behold, ye snobbish imbibers — an invention for the common Champagne-drinker has finally arrived. The so-called Chambong (a portmanteau, you see, of the words Champagne and bong) is not your rich great-grandfather's Champagne flute. It is for those of us who cannot be bothered with delicate sips and ceaseless toasts; it is a surefire delivery of Champagne to cranium in less than ten seconds flat. And it only took almost 300 years to arrive in our lives, but who's counting?
The first Chambong was the result of a failed weed-bong experiment. In attempting to build a "Super Bowl" for the Super Bowl, a group of developers/entrepreneurs found that, alas, "the resulting device of our imagination harnessed an ability to hold an extraordinary amount of cannabis, however was sadly non-functional as a smoking apparatus." But like Thomas Edison, these wily young intoxication engineers did not give up. Instead, they rebranded their product as a "wine shooter."
The cost to be as drunk on Champagne in as little time as humanly possible is only $25, and the first batch of bongs is a limited run (bien sur). But before you get to slamming Champers to the face, make sure you read the Chambong's disclaimer: "Anyone consuming alcohol with the Chambong does so with the understanding that he or she is solely responsible for the amount consumed, and does so at his or her own risk." Ten-four.