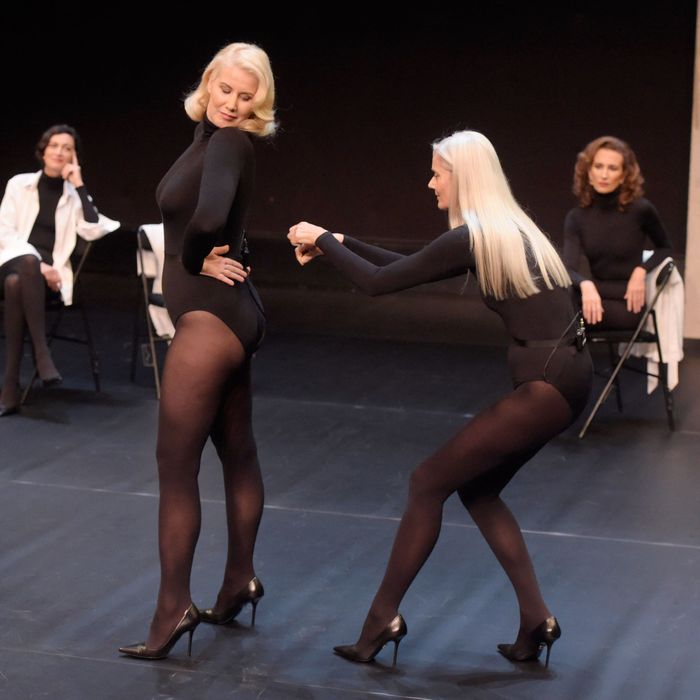 Models in Olivier Saillard's show.
Photo: Giovanni Giannoni
Olivier Saillard's latest performance piece, Models Never Talk, was aptly named. As Saillard, the curator of such memorable costume exhibitions as "Alaïa" at the Palais Galliera and "Paris Haute Couture" at Hotel de Ville, said, "If you're reading a book about the history of fashion, you rarely hear from the models." And yet their bodies and personalities help reveal the intentions of designers. Saillard long had the idea of doing a performance in which a group of veteran models, wearing just black leotards and tights, use gestures and a limited number of words to impart the sense of wearing the fashions of Yves Saint Laurent, Madame Grès, Jean Paul Gaultier, and other legends.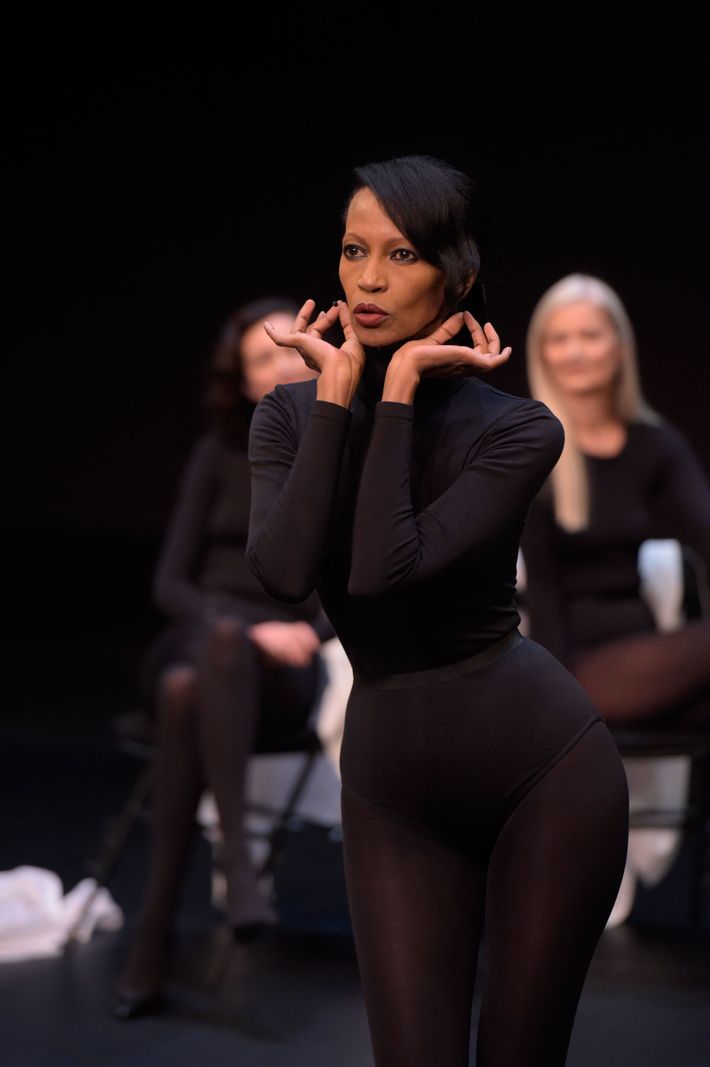 Before an audience at a theater in the suburbs of Paris that included Pierre Bergé, the co-founder of YSL, seven models — among them Axelle Doué, Violeta Sanchez, and Amalia Vairelli, a muse to Saint Laurent — held the stage for an hour, nearly convincing you that you were seeing them walk in actual garments. Doué recalled her first fitting with Grès, known for her Grecian drapes in jersey. As she began to step, slightly twisting her hips, Doué said, "The length and the weight of the material had me kicking it out of my way … and giving me the singular walk that became my trademark all during my career."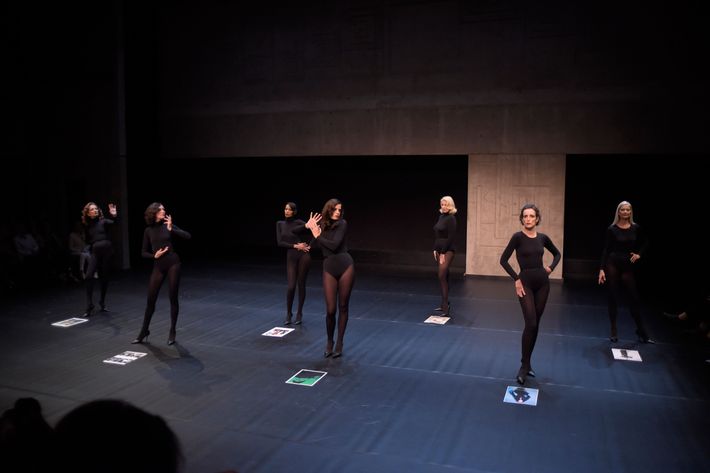 When another model referred to a 1983 Comme des Garçons show ("Dark … sugar and water in the hair … holes!"), and then began to march like a soldier around the square stage, the audience broke up laughing. It seemed so real, and a simple but brilliant way to evoke fashion history.