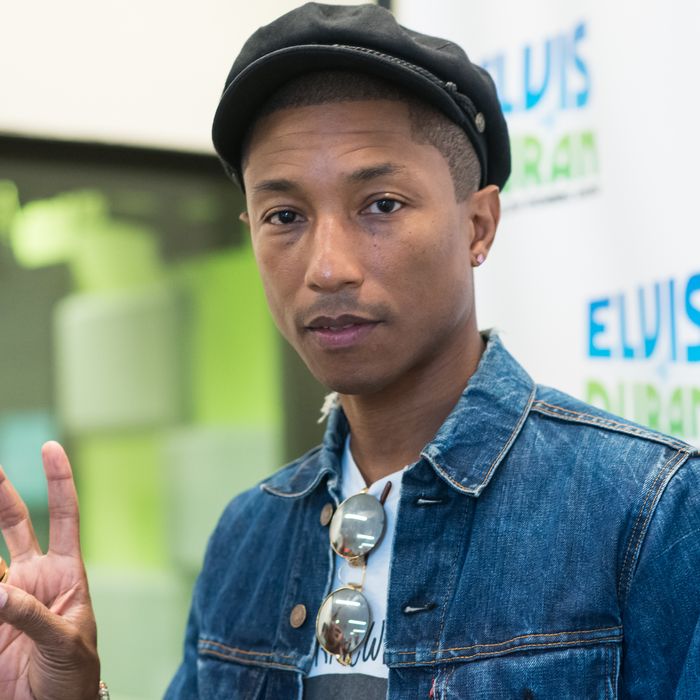 Pharrell Williams.
Photo: Mark Sagliocco/2015 Getty Images
Pharrell Williams appeared on Ellen this Monday morning to talk with his favorite dancing partner about women in politics, a perennially sexy topic. The producer revealed to Ellen that he supports Hillary Clinton as the next president of our nation, saying, "It's time for a woman to be in there."
Williams goes on to say that "women think about things in a holistic way," which … maybe let's not get too far into the excessive stereotyping here, my man, but okay. "It's Hillary time," he tells Ellen. "We need someone who is going to take it seriously. She does have a serious tone, but I feel like when things get done, it's by someone who is being serious about it."
Speaking of being serious, seriously — Pharrell for veep?