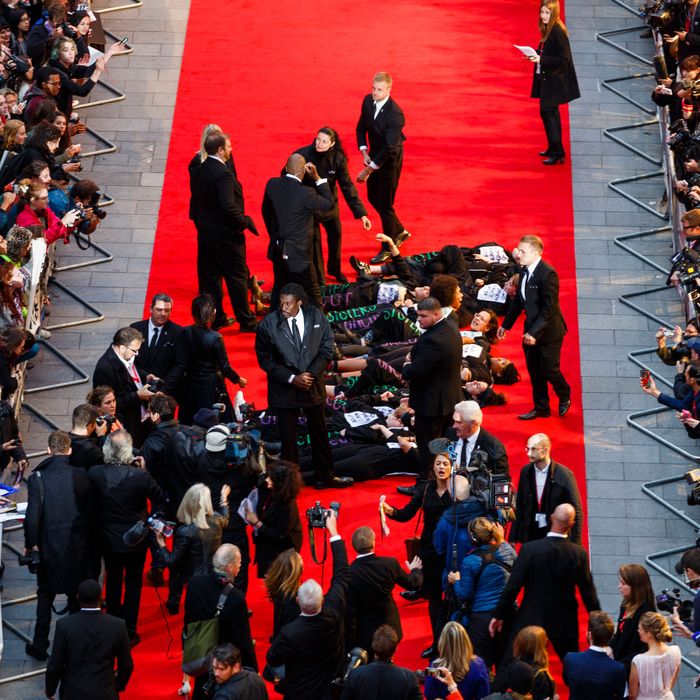 Suffragette protesters.
Photo: Tristan Fewings/Getty Images
Members of domestic-violence awareness group Sisters Uncut stormed the red carpet at the London premiere of Suffragette on Wednesday, lying down on the red carpet next to each other and refusing to move. The activists chose to disrupt the premiere in order to draw attention to funding cuts in the U.K. surrounding support for domestic-violence survivors and victims.
But, when the women lay on the ground in protest, several male security guards attempted to physically remove them in what look like less than civil ways.
After a half an hour of protesting, the activists were taken from the red carpet and escorted from the premiere.