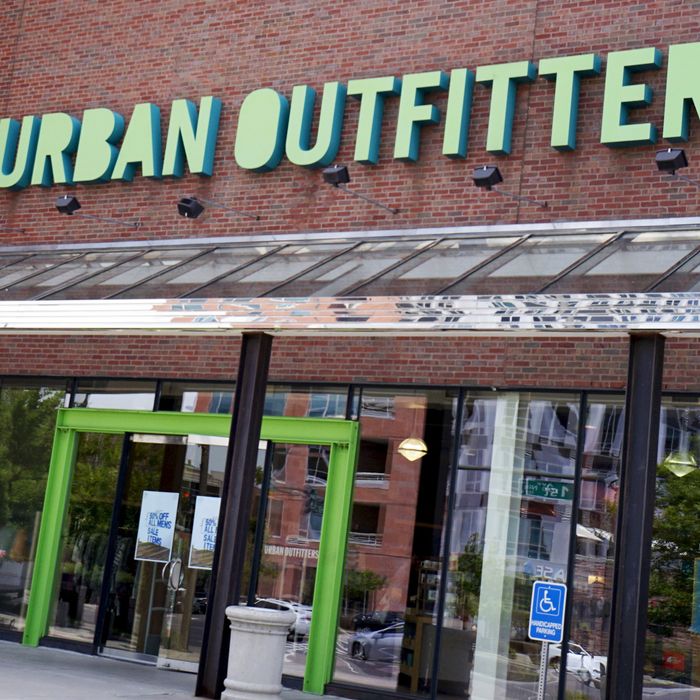 Photo: Rick Wilking/Corbis
Urban Outfitters is riding a wave of good publicity after it announced that it will end the much-critiqued practice of on-call scheduling, at least for its New York–based workers (as reported by BuzzFeed News). But an internal email leaked to Gawker suggests that it's a case of two steps forward, one step back for the company, labor-wise. The company asked for "weekend volunteers" to participate in a "team-building activity" that consists of packing and shipping orders at the retailer's Pennsylvania fulfillment center. Or, as many might call it, unpaid work.
We reached out to an Urban Outfitters spokesperson, who issued the following comment:
After successfully opening our new fulfillment center in June, we asked salaried employees at our home office to volunteer for shifts that would help support the new center through a busy month of October. Unsurprisingly, we received a tremendous response, including many of our senior management. Many hourly employees also offered to pitch in – an offer which we appreciated, but declined in order to ensure full compliance with all applicable labor laws and regulations. The dedication and commitment of URBN employees are second to none, and their response to this request is a testament to their solidarity and continued success.