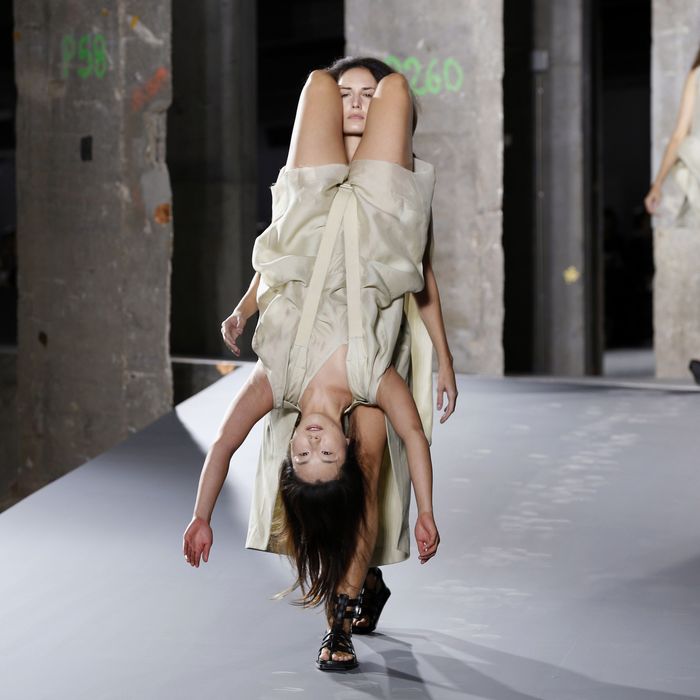 Photo: FRANCOIS GUILLOT/AFP/Getty Images
Rogue male models. Full-frontal nudity. Step teams. Rick Owens is hardly content to let a season pass without a runway moment beamed 'round the world, and this time around, he might have actually managed to outdo himself in that regard. At his show that just walked at Paris Fashion Week, Owens's models were harnessed to other models, with one hanging upside down in front of — or in some cases behind — the other, to thoroughly creepy effect. The designer cast gymnasts, presumably because they have the necessary strength for this kind of undertaking.
Apparently, John Galliano was onto something when he strapped bags to models yesterday at Margiela. One more and it's a trend? At any rate, when it comes time to get your spring 2016 wardrobe together, consider strapping a six-foot tall woman to your torso as an unimpeachably on-trend finishing touch.