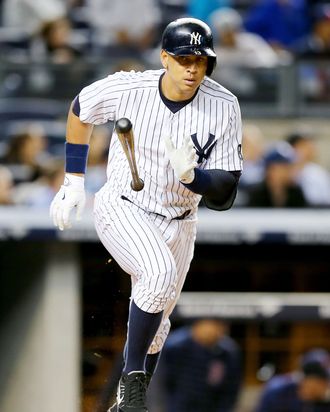 This idiot.
Photo: Elsa/Getty Images
Grandmothers everywhere are the gatekeepers of the best burns, shade, and sass because they have no filter and frankly do not care what you think. Now, it has been proven that these old biddies have the capacity to straight-up own us from the grave.
Helen Fowler of Cranford, New Jersey, died in September after 85 years of beautiful life on planet Earth. Her obituary in The Star-Ledger says she is survived by two children and five grandchildren. And sohelpmegod if Alex Rodriguez thinks that Fowler would ever pause to consider him in the afterlife, he's got another think coming.
"Fowler was a former member of the Cranford First Aid Squad and a lifelong Yankees fan," her obit reads, "with the exception of Alex Rodriguez." Damn, A-Rod — ya got burnt by a dead lady. How's it feel?