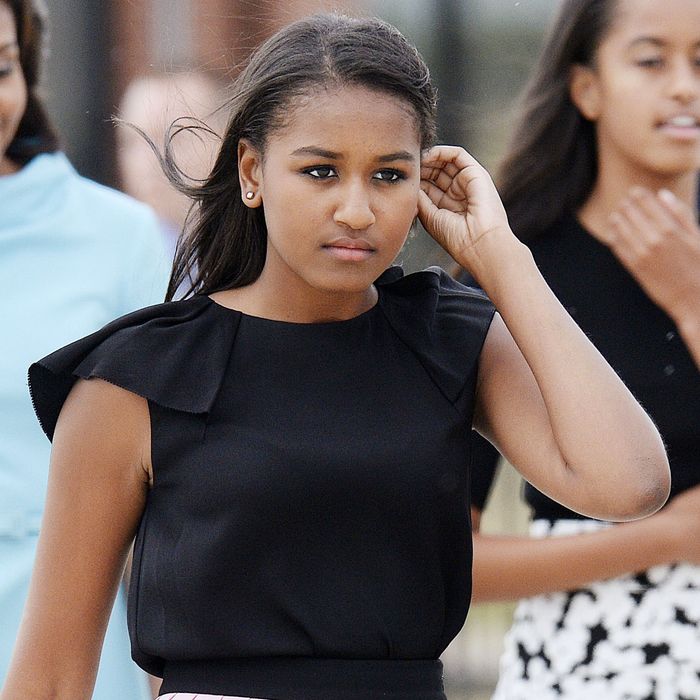 Sasha Obama.
Photo: Pool/Getty Images
The Obama daughters are navigating teenhood with impressive style. Malia's hair is the envy of all who behold it. And now we hear that Sasha (whose hair is also enviable) made a sweet sartorial choice for her prom.
While my homecoming outfits tended to be a horror show of Cache dresses and Aldo platform sandals (the uniform of a teen who made zero good decisions), Sasha reportedly sported a cute dress and white trainers. Of course we at the Cut heartily endorse dresses with sneakers. Super-chic and prepped to dance the night away? Sound decisions all around, Sasha.
This post has been edited and updated since it was first published.