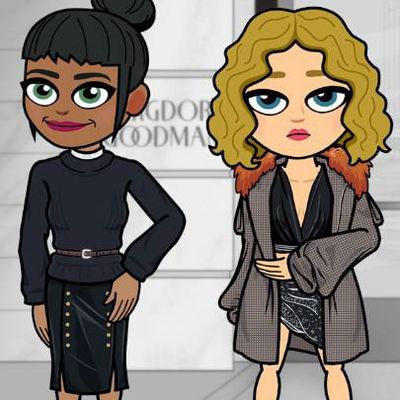 You and some friends
Photo: Courtesy photo
You know Bitmoji, the little cartoon-y-looking personal emoji app that was big with teens and now is resurfacing with late-life millennials and their mothers? Nice. Well, if you're one of those people who is back on the Bitmoji wagon, sending your cute little avatar to friends in lieu of boring blush-face emoji, here's some good news: That avatar doesn't need to dress like a slob anymore.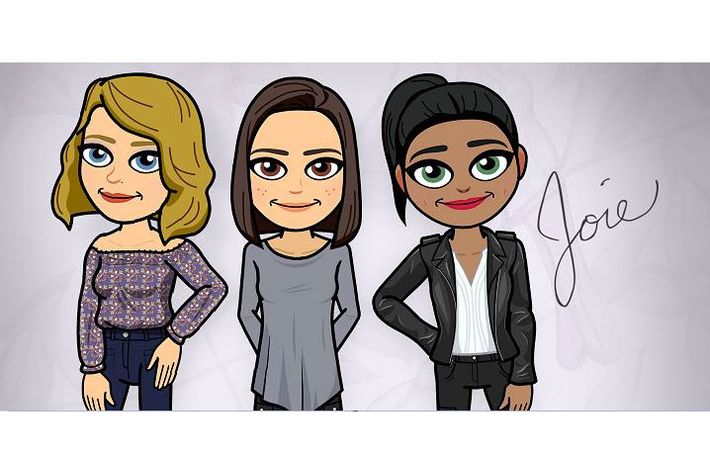 Bitmoji Fashion was announced on Wednesday and with it the promise that the little cartoons could soon shed their rags for riches. Are you a person who loves to adorn herself in Diane von Furstenberg, Rodarte, Michael Kors, or Zac Posen? Well, your Bitmoji should be, too. Want to be seen in only the most exclusive Calvin Klein, Marc Jacobs, and Alexander McQueen? So does your Bitmoji! Your love for aspirational fashion can find its place in your text-message boxes with the help of the new app extension that is intended to appeal to aesthetic-minded Bitmoji-lovers, wherever they may be.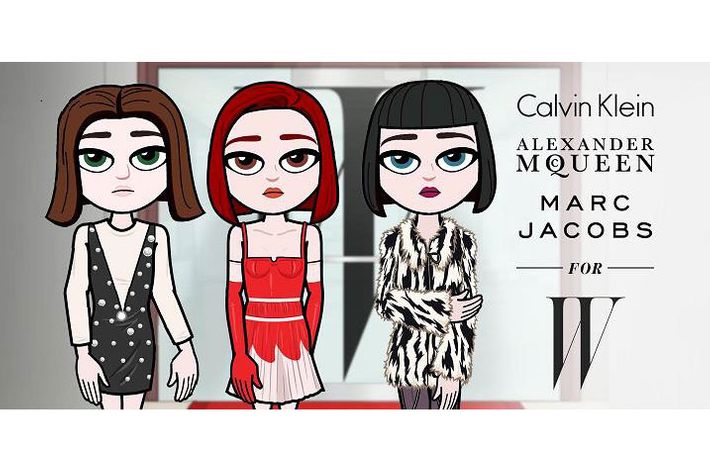 After the initial launch, new outfits will appear tied to "movies, TV shows, sports, times of the year and key trends in pop culture." On the inevitable day that every Cozy Rihanna™ look becomes available, my Bitmoji will finally find contentment.