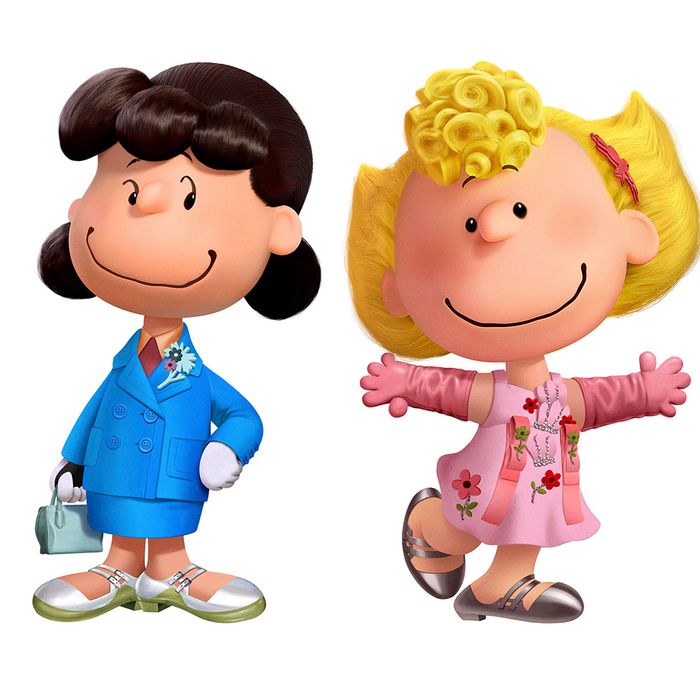 Lucy, Patty, and Sally in their Prada finery.
Photo: Courtesy of InStyle
Ever wonder what the Peanuts crew would look like if they traded out their normcore staples for Prada's candy-sweet fall 2015 collection? Or what about Giambattista Valli's stately gowns and the avant-garde styles at Maison Margiela? InStyle has answered that very specific query in its November issue, with a feature outfitting the characters in high fashion in honor of their upcoming cinematic outing. The magazine's fashion director, Melissa Rubini, styled Lucy, Sally, and Peppermint Patty in the latest from the runways. See the trio in Prada, above, and go to InStyle's portfolio to see the rest of the designers.