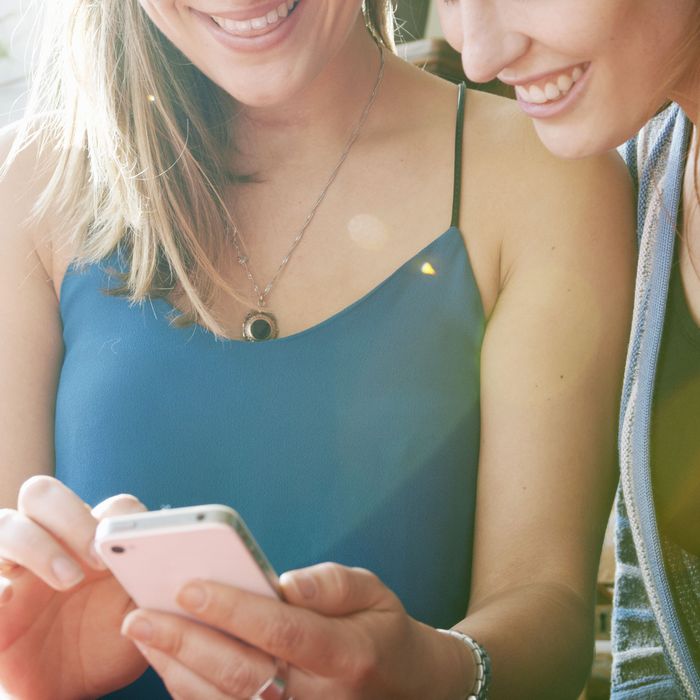 Selfies ain't so bad
Photo: Tara Moore/Getty Images
The Alpha Chi Omega sorority at Arizona State University was treated to a lot of unexpected attention on Thursday when a broadcast of some members taking selfies at a Diamondbacks game was accompanied by some pretty condescending comments. Two sports announcers found their selfie-taking antics to be a little low-class, at — can you believe it? — a baseball game. But after Fox Sports reached out to the sorority to offer free tickets as a consolation, the selfie sisters outclassed everyone.
In a Facebook post, the sorority explained that they "have asked the Diamondbacks and Fox Sports to provide tickets to a future game for families at A New Leaf, a local non-profit that helps support victims of domestic violence." October is Domestic Violence Awareness Month, so the sorority is asking that anyone who heard about their treatment from the big men of baseball use this opportunity to "make a donation in recognition of domestic violence awareness." 
Today we learned that churros and selfies can inspire change for the better.