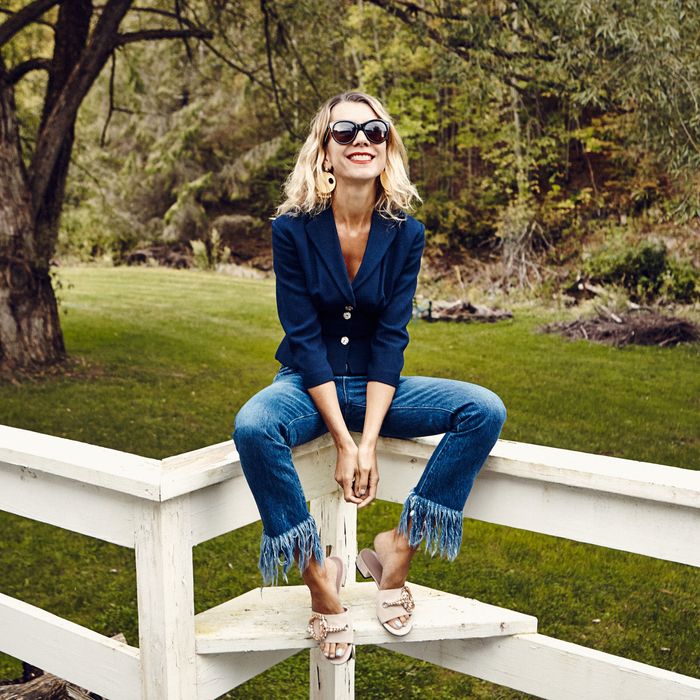 Natalie Joos.
Photo: Felix Wong
Natalie Joos is a casting director and a top stylist, but you probably know her best for her impeccable street style. Luckily, you can now get some of that style for yourself: Just last month, she launched a vintage e-commerce site that features items handpicked from her own wardrobe, including designers like Céline and Tome.
Tales of Vintage, which is part of her website Tales of Endearment, primarily carries deadstock clothing — vintage clothes that have never been worn before — from Scandinavia, from the 1940s through the late '70s. Thousands of pieces are now being shipped from Sweden to Tales of Vintage's headquarters in Bushwick, then sent out to shoppers worldwide. They're sourced from Granée, a modern iteration of an early-20th-century Swedish boutique called Eriksson's, which was started by a man who bicycled through the woods to bring coats back to his hometown of Smålandstenar. Some pieces still have their original price tags — complete with the store's former two-digit phone number.
Head to Tales of Vintage for more of their selection, some of which you can preview below — or see in person at their monthlong pop-up shop in New York in November.