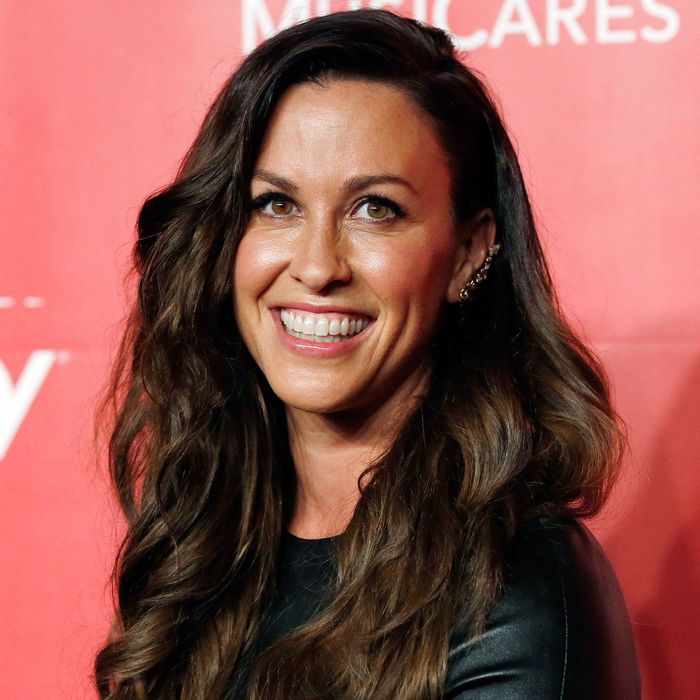 Alanis Morissette.
Photo: Mario Anzuoni/Corbis
Some exciting news from Alanis Morissette (man, we do not get to say that enough): She's launching a monthly self-help podcast called "Conversations With Alanis," where she'll "dive into science, neurobiology, music, travel, social commentary, maybe a tiny bit of politics, and feminism. The conversations will touch on topics that move the guest and Alanis herself toward philosophizing in real time, as well as illuminate any teachings, ideas, and models already established," per the iTunes description.
The first episode is a deep, thoughtful conversation about Katherine Woodward Thomas, the woman who taught us how to consciously uncouple. But is this discussion about the dissolution of romantic relationships actually going to be more helpful than wailing "You Oughta Know" at post-breakup karaoke? Impossible.