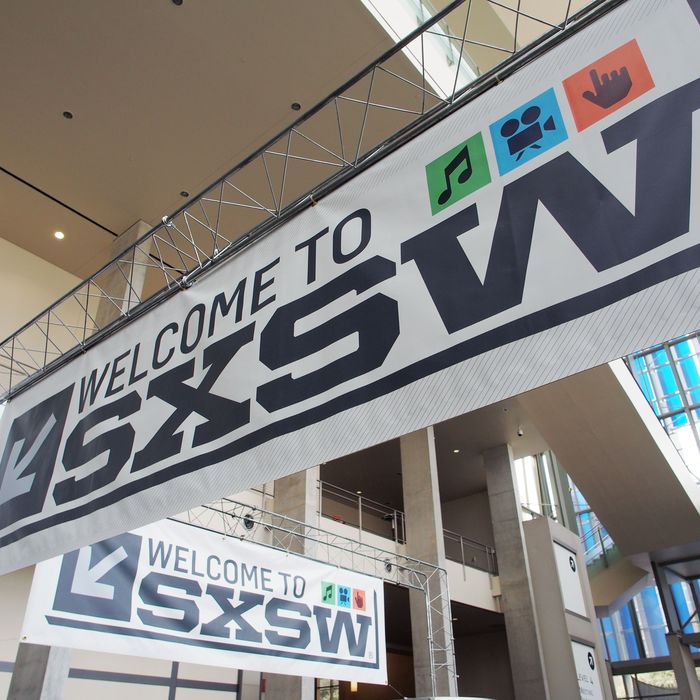 SXSW.
Photo: Robert MacPherson/AFP/Getty Images
After SXSW canceled two panels on online harassment and gaming in response to threats of violence, the backlash was swift. Both BuzzFeed and Vox threatened to withdraw from the conference and Hugh Forrest, the director of SXSW, had to write a letter acknowledging his decision to "keep the dialogue civil and respectful."
But now, having recognized that giving into threats is exactly what the people responsible for those threats want, Forrest has not only reversed his decision, he's planned an entire daylong summit on online harassment that will stream live and free to the public. The summit will be all day on Saturday, March 12, with both panels reinstated, as well as a number of additional speakers and experts on the topic of gaming, harassment, and the ways the two intersect in the online sphere.
"While we made the decision in the interest of safety for all of our attendees," Forrest writes, "cancelling sessions was not an appropriate response. We have been working with the authorities and security experts to determine the best way to proceed." The organizers said that they "stand firmly against hate speech and cyber-bullying" and this summit is one way of backing up that claim.