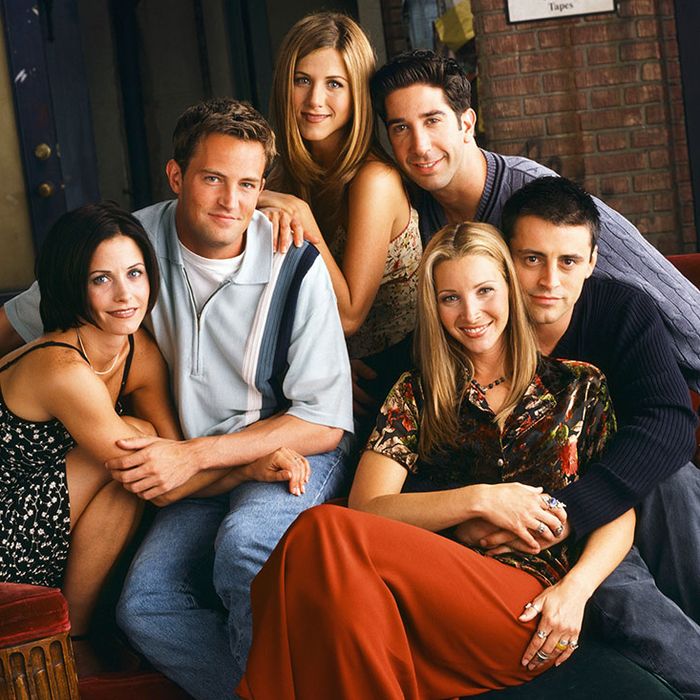 Taylor Swift and Friends.
Photo: Corbis; NBC via Getty Images
Much has been said about the authenticity of the one, the only Taylor "Cat" Swift. Much. So much that there is an echo chamber of droning noise that flies through your ear canals if you even think the words Taylor and calculating in any relation to one another. But that does not, for better or for worse, mean that we are done hearing her name forevermore or that we know all there is to know about her. Hardly!
In a Chuck Klosterman interview with the 25-year-old pop star that is the latest cover of GQ, Swift reveals whom she really spends time with on a regular, intimate basis — and it's not Gigi, Lena, or Karlie. The truth is, says Taylor:
"… when I go home and turn on the TV, and I've got Monica and Chandler and Ross and Rachel and Phoebe and Joey on a Friends marathon, I don't feel lonely. I've just been onstage for two hours, talking to 60,000 people about my feelings. That's so much social stimulation. When I get home, there is not one part of me that wishes I was around other people."
Same! But for different reasons.