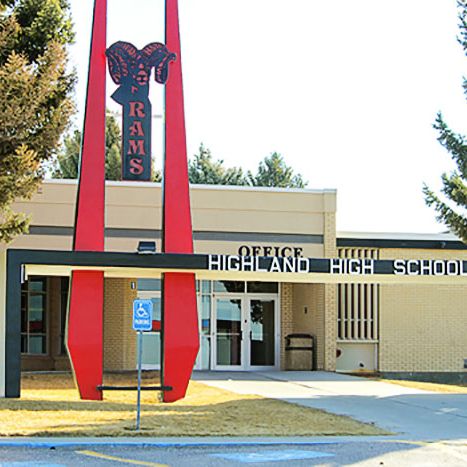 Highland High School.
Photo: Courtesy of Highland High School
A 15-year-old boy was arrested in Idaho on Wednesday after he allegedly threatened to "kill all the girls" at his school, Highland High School. According to one student the local media spoke with, the unnamed suspect allegedly made the threats because none of the girls agreed to send him nude photos.
"Some kid who was having attention problems with specifically the cheerleaders didn't get nudes," the student told KPVI. "He was asking for some inappropriate things."
Screenshots of a text conversation between the suspect and his friend published by Local News 8 show the suspect threatening to bring a shotgun and a pistol to school on Friday and "kill all the girls."
"Over freaking nudes? Dude," his friend responds.
"Because no one will give any to me," the suspect writes. "Everyone hates me."
He's being held in a juvenile detention center, where he will definitely not be able to receive any nudes.